West Coast rapper Kendrick Lamar is getting some flocking today for name dropping several other rappers and claiming he is the King of New York.
Several rappers including Diddy took issue with K Dot's claims and offer up their responses. Diddy considers himself as King of New York, but that is up for hip-hop fans to decide.
Diddy posted a clever response on Instagram today showing himself and Jay-Z laughing at Kendrick Lamar's claims.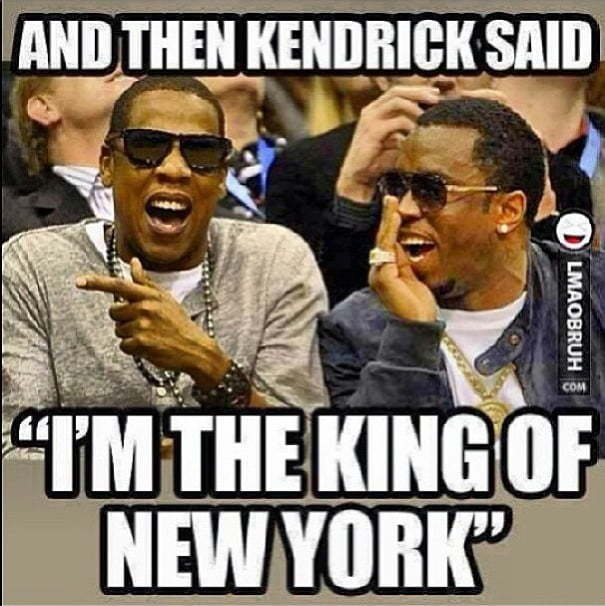 Kevin Hart also chimed in with a video on YouTube addressing Kendrick Lamar venomous verse on Big Sean's "Control."
Even NBA legend Phil Jackson responded to Kendrick Lamar's rap.