Bow Wow hosting duties on BET's 106 & Park is paying off big time.
The Cash Money rapper got a second chance to kiss his longtime crush Tyra Banks on live TV.
The kiss sent rumors flying with allegations that the 26-year-old rapper is dating the 39-year-old super model.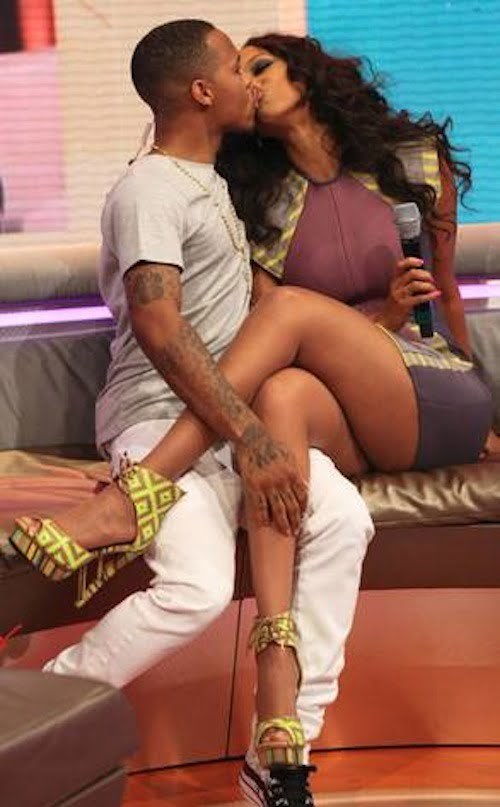 Bow Wow sprayed his mouth with some breath freshener and get close to Tyra. "You tryna do the remix?" Banks asked jokingly.
Bow Wow, who has been getting a lot of buzz since the kiss yesterday, says he had to go backstage and get himself together afterwards.
"I had to really walk backstage to really get myself together," Bow Wow said. "I'm rattled right now."