Rihanna came out victorious in her legal battle against British store Topshop.
The Bajan pop star filed a lawsuit against the retail giant last year for selling T-Shirts with her image.
According to reports, Mr Justice Birss handed down a ruling yesterday in favor of Rihanna in the British High Court.
The judge rule that Topshop's unauthorized sale of garments with Rihanna's image is damaging to her reputation in the fashion industry. The judge also stated that a high number of customers are more likely to buy the shirts with Rihanna's image.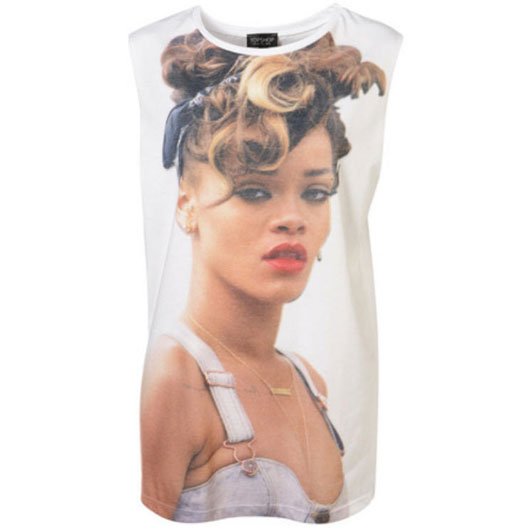 A Topshop spokesman said they are surprised and disappointed by the judgement.
"We feel that the fact that Rihanna has shopped, worn and had a relationship with Topshop for several years appears to have been detrimental to our case.

"We robustly dispute the Judge's conclusion. We beleive that our customers clearly understand when we are undertaking a collaboration such as the one we created with Kate Moss over several seasons.

"There was no evidence of consumer confusion to support the Judge's conclusion."

"Topshop are therefore perplexed by the judge's decision and are considering all options available to us including seeking to appeal."