DJ Khaled may have got a chance to put a ring on Nicki Minaj after that bizarre proposal on MTV last week.
Nicki was spotted out yesterday leaving Crustation Restaurant in Beverly Hills after that awkward proposal from DJ Khaled.
The ring is similar to that $500,000 rock DJ Khaled showed off on MTV last week.
This would not be the first time we've seen Nicki Minaj wearing a similar ring, which makes us wonder if she did accept Khaled's proposal.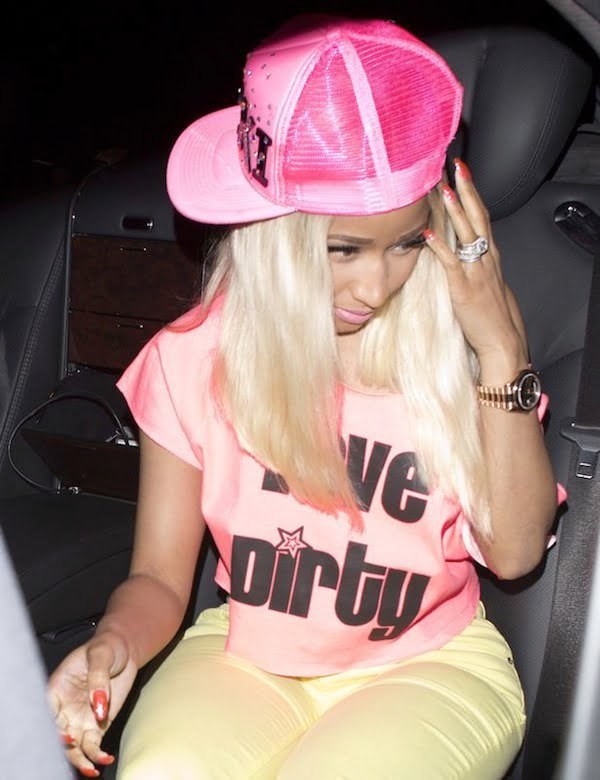 Nicki Minaj has been long rumored to be engaged to her longtime boyfriend and hypeman Safaree Samuels
The Young Money barbie looked stunning in a pair of yellow jeans that she compliment with neon pink cap.