"I don't have one regret," Kanye West told the New York Times in a rare full length interview.
"If anyone's reading this waiting for some type of full-on, flat apology for anything, they should just stop reading right now," Kanye West added.
West 2009 incident at the MTV Video Music Awards with Taylor Swift will go down in history as one of his lowest points.
The outspoken and oft-controversial rapper he would do his mistakes all over again.
Kanye West also compared himself to iconic names like Steve Jobs and Michael Jordan and is very vocal about his frustration whenever he does not get enough recognition.
"I think what Kanye West is going to mean is something similar to what Steve Jobs means," Kanye West told NY Times. "I am undoubtedly, you know, Steve of Internet, downtown, fashion, culture. Period. By a long jump. I honestly feel that because Steve has passed, you know, it's like when Biggie passed and Jay-Z was allowed to become Jay-Z."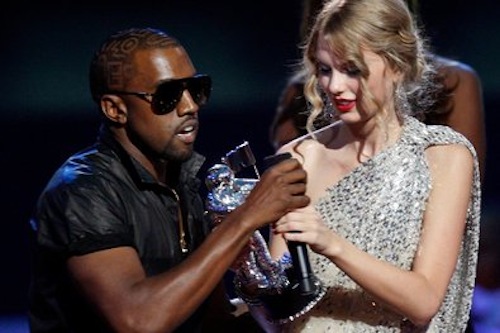 "I'm still just a kid learning about minimalism, and he's a master of it," West said. "It's just really such a blessing, to be able to work with him. I want to say that after working with Rick, it humbled me to realize why I hadn't – even though I produced Watch the Throne; even though I produced [My Beautiful Dark Twisted Fantasy] – why I hadn't won Album of the Year [Grammys] yet."
Kanye West is currently working on his new and controversial album title Yeezus.
The album hit stores on June 18.
You can read the full interview on New York Times here.