Beyonce share some candid photos of her little queen Blue Ivy and her diamond encrusted crown.
Jay-Z bought the crown for his daughter's firth birthday. He reportedly dropped $50,000 on the birthday gift.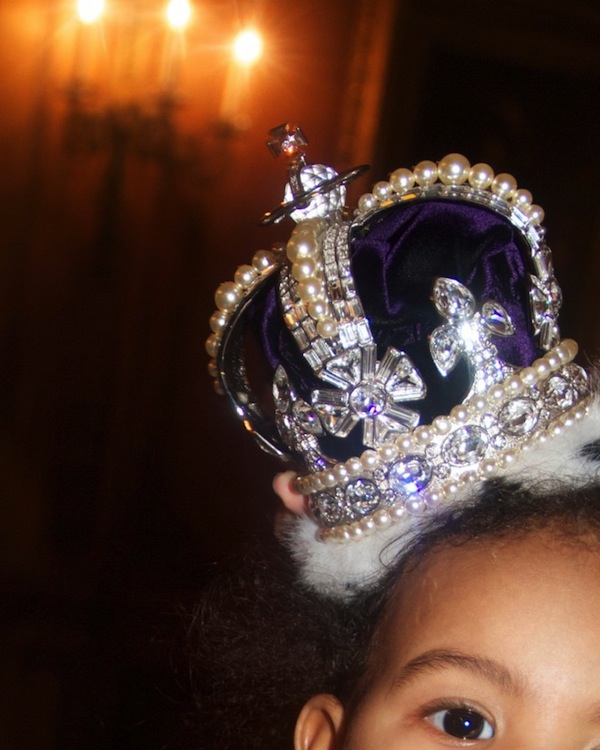 Beyonce, 31, also shared some beeautiful photos of herself playing with her 17 months old baby girl Blue Ivy Carter.
Both Beyonce and Jay-Z and working on their new albums.