Drake and Chris Brown are still beefing and its clearly over Rihanna.
But according to the Young Money rapper, he want the feud to end and would like to sit down man-to-man with Breezy and talk it out.
Drake appeared in the upcoming issue of GQ magazine, where he told the magazine his beef with Chris Brown could end very badly.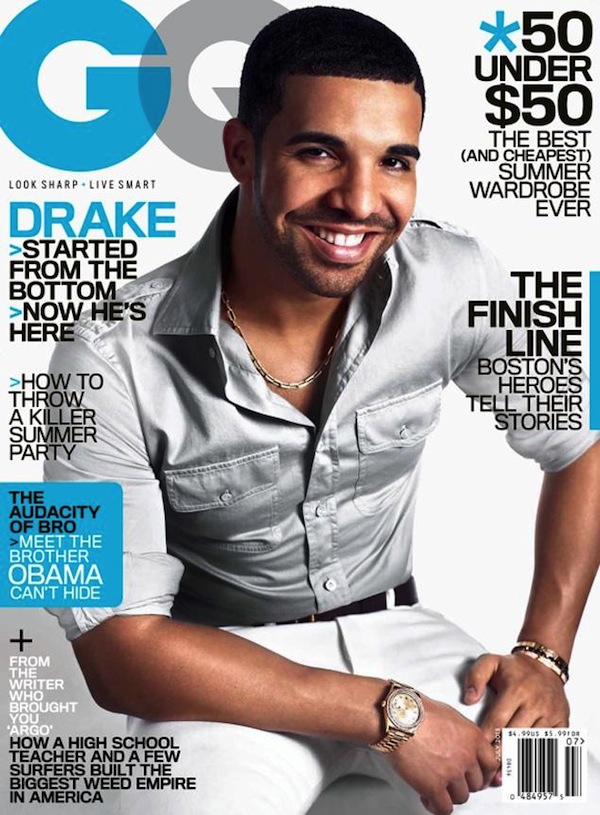 This is what Drake said:
"I hear he has everything he could want now. I don't want my name to be synonymous with that guy's name. I really don't. I wish we could sit down, just like you and me are right now, and talk it out man-to-man. But that's not going to happen."

"I'm not confrontational, but if someone challenges, I'm not going to back down."

"It's embarrassing, the amount of media coverage…Two rappers fighting over the woman. He's not even a rapper, but still, it's the last way you want your name out there. It distracts from the music. But he's made me the enemy, and that's the way it's gonna stay, I guess."

"If I think about it too much, I feel it wrapping around my foot, like I get a feeling it could end really badly. Like, it gets really dark."
It was a year ago that Drake and Chris Brown had an infamous brawl at W.i.P. nightclub in New York City.
Several people got injured during that incident including NBA star Tony Parker, who sued the nightclub.
Get Drake full interview at GQ.