Rihanna and Beyonce has been long rumored to not be on too friendly terms.
Perhaps that tension between two of pop music's biggest female stars stemmed from rumors that Jay-Z smash Rihanna.
RiRi is coming under some scrutiny from King B's fans after she comment on the below photo on Instagram.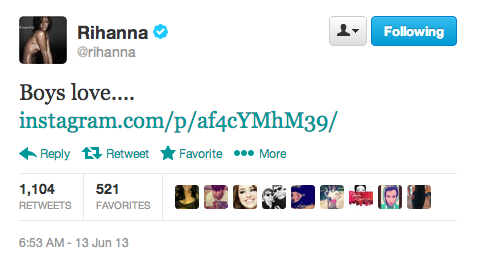 Remember Rihanna's ex Drake recently released a single title "Girls Love Beyonce."
Do you think it was all just playful or did Rihanna diss Beyonce?
Sound off below.