Dancehall star Bugle is happy about producing a beautiful daughter with ex-girlfriend Raine Seville, but couldn't say the same about her raunchy photos with Konshens.
Bugle, who is a native of Portland, told Urban Islandz that he grew up in Cooreville Gardens Kingston 20 listening to the likes of Bob Marley, Dennis Brown, Stitchie and Papa San before launching his own musical career.
After those raunchy photos of Raine Seville and Konshens hit the net, a lot of dancehall fans were wondering where does Bugle fit into all of this drama.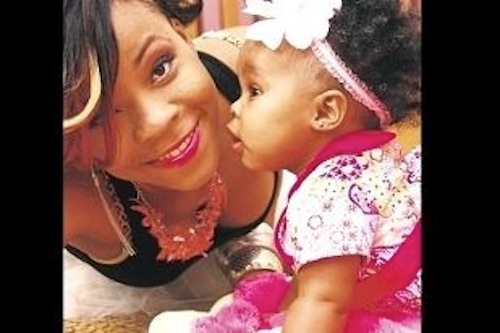 Speaking exclusively with Urban Islandz, Bugle says he and Seville share a child together but are no longer dating.
"Our relationship produced a beautiful child ,Layla-Rei. Right now it doesn't even matter why we split, we just did and we have moved on with our lives," Bugle said.
On the topic of the photos, Bugle says he wouldn't want to see his daughter that way.
"Well, it's not my style of music as you know, but I wish her all the best and hope it works out for her," Bugle told Urban Islandz. "My problem with the pics is I wouldn't want to see our daughter in pictures with a man holding on to her breasts. As a parent you have to set good examples."
The conscious dancehall star says he tries to stay positive and true to his message.
"I stay positive by staying true to me and the people around me," Bugle explains. "I want to uplift and motivate and being explicit doesn't achieve that for me. I definitely don't knock dancehall or dancehall artistes … I do what I'm comfortable with."
Bugle is currently working on an upcoming album with Sly & Robbie due later this year.
Fans can keep in touch with him through Twitter and Facebook.
Twitter : twitter.com/buglemusic
Facebook : facebook.com/buglemuzik
ReverbNation : reverbnation.com/buglejm
Instagram: instagram.com/buglemusic