There could be a beef on the fire between Rihanna and Beyonce.
Rihanna ignited Twitter last night when she responded to a British article in a way Beyonce fans felt were insensitive.
The article in question headlines "Rihanna named Britain's most influential pop star" after beating out competition from Beyonce and Katy Perry.
Rihanna responded in her true bad girl style saying:
"I only know how to be number 1!! I could use a challenge… 'How dat feel down there on ya knees, Huh?!"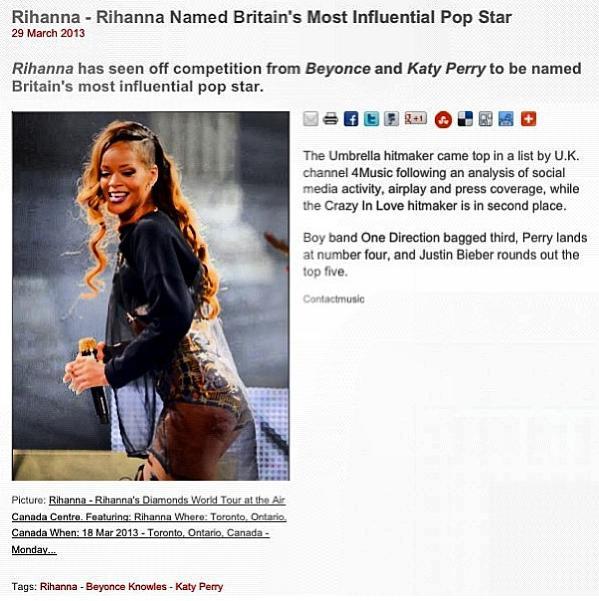 Rihanna also tweeted out a link to this photo.
"It's only March people… #2013isalreadyowned #staytuned #MoneyOvaB*tchez," Rihanna wrote on Twitter.
Fans are already speculating whether or not Rihanna is responding to Beyonce's recent new single "Bow Down."
Your comments below.