R&B singer Bobby Brown reported to jail yesterday to begin serving his 55 days sentence for DUI.
However, today Brown is a free man. According to TMZ, Bobby Brown turned himself into a Los Angeles County Jail at around 7 AM on Wednesday, but was released 7 PM later that day.
A Los Angeles County County Sheriff's spokesperson says the singer was released due to overcrowding inside the jails.
Last month, Bobby Brown plead no contest to his third DUI charge. He was arrested in October of last year In LA after a cop pulled him over for driving erratic.
A judge also ordered him to complete 18 months of alcohol-treatment, as well as, attend three Alcoholics Anonymous meetings a week.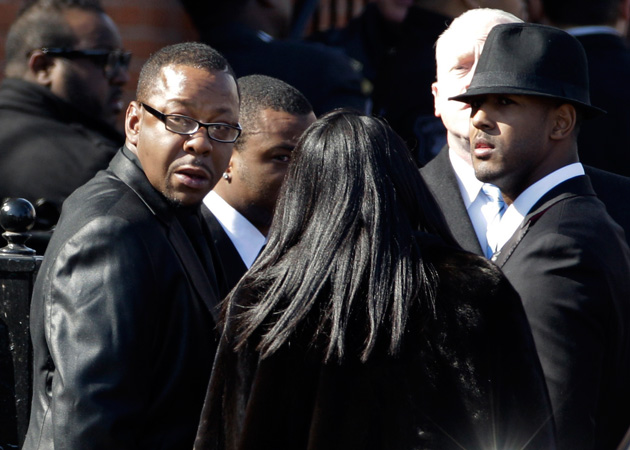 Bobby Brown at Whitney Houston funeral.