Amber Rose is back in the public eyes just three weeks after giving birth to her first child with boyfriend Wiz Khalifa.
The blonde bombshell is back to her signature hairstyle and appears to be doing very well with a few extra pounds of baby weight.
Amber Rose and her mom Shauna were spotted out on St Patrick's Day shopping at Babies R U in Los Angeles for her son Sebastian 'The Bash' Taylor Thomaz.
"Sebastian has on green today celebrating his Irish side & i have on green toe nail polish Erin Go Bragh," Amber Rose tweeted.
Amber Rose and rapper Wiz Khalifa welcomed their bundle of joy on February 21st.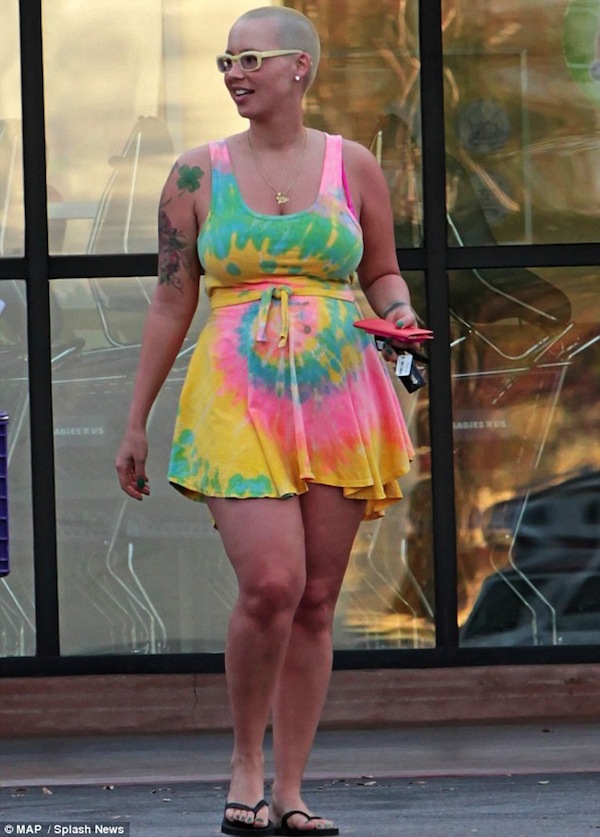 Amber Rose post baby body 2013.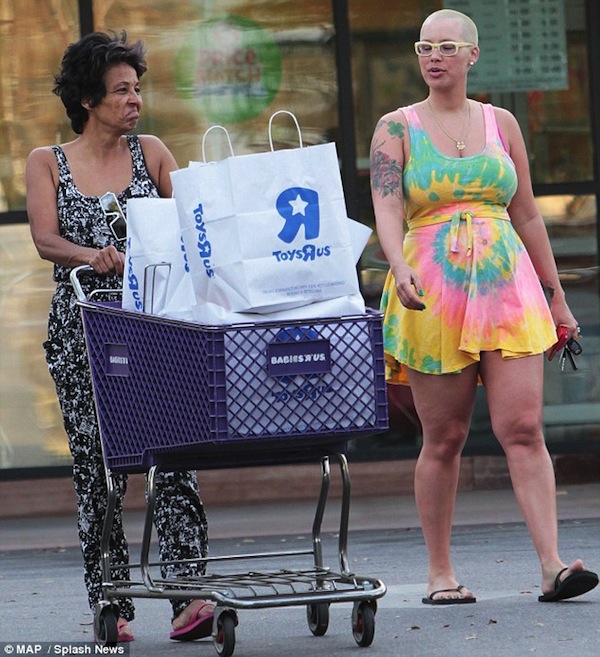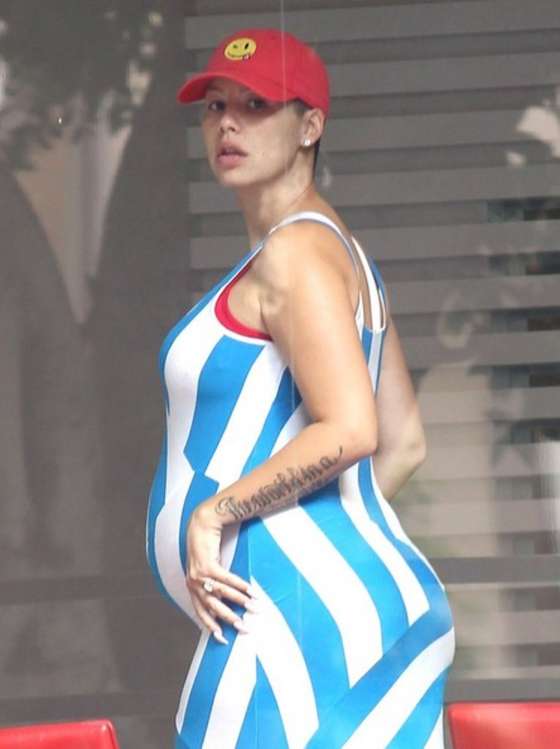 gallery