After turning heads on Thursday night in a see-through dress, Rihanna was spotted out last night in New York much more covered up.
Rihanna wore a tight red leather pants, a jacket and tiger skin sneakers.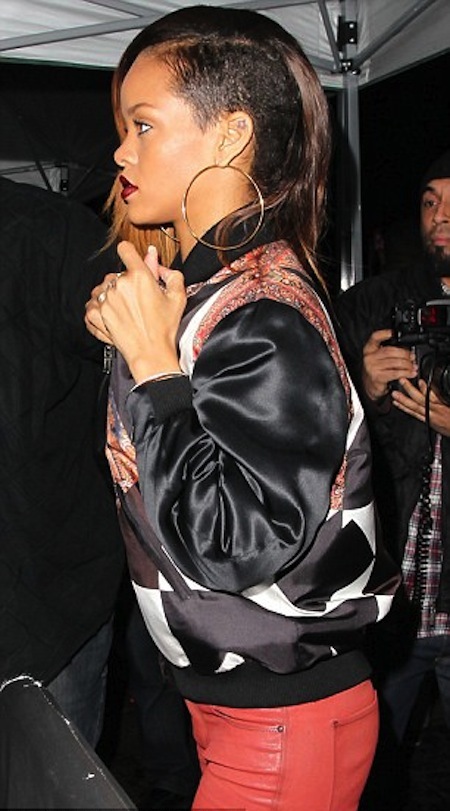 RiRi and her girls hit up My Studio nightclub in New York and she had a blast.
Rihanna has been receiving a lot of attention lately on her extreme weight loss. Sources claimed that the stress surrounding her relationship with Chris Brown is to be blame.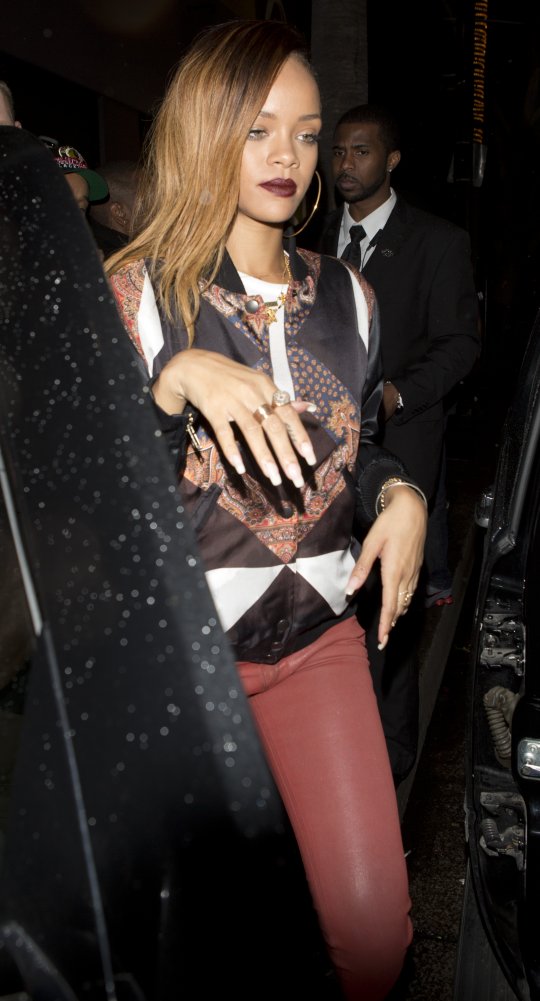 gallery