Reality star Kim Kardashian is for the first time opening up about her unplanned baby with Kanye West and marriage.
Kim and her sister Kourtney Kardashian appeared on the Today Show this morning where the mom to be revealed that her due date is in July, 2013, the same month Duchess Kate Middleton is expected to give birth.
Kim Kardashian says she is in no rush to get married to hobby Kanye West, but is instead channeling her focus on the baby.
"[Marriage is] something that we talk about, but I think it's just right now [we're] focusing on the baby," Kim Kardashian said. "What I've learned in life is – I was always such a planner and… you think your life is going to be a certain way, and the best surprises just happen when you don't plan."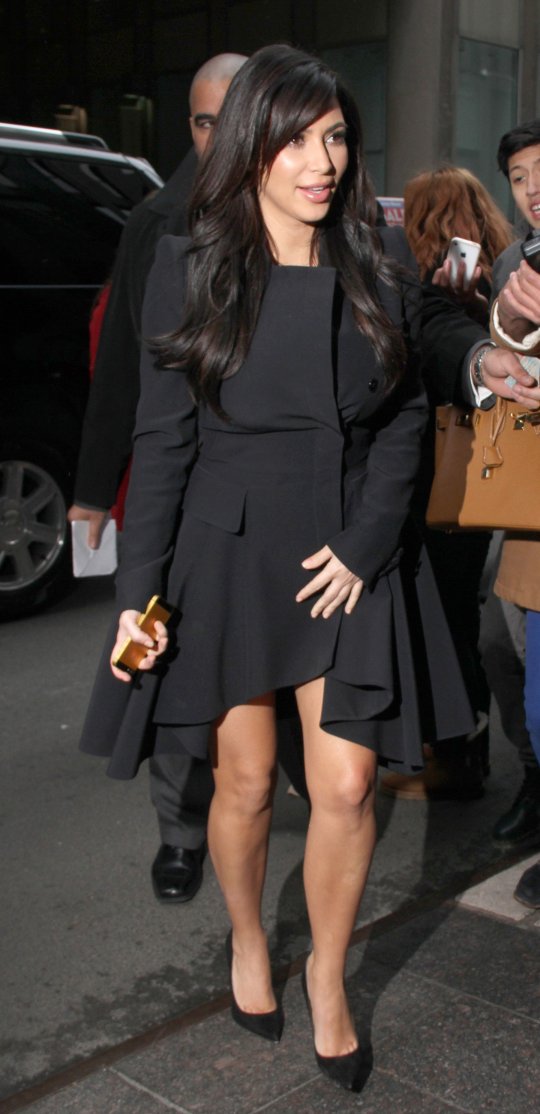 gallery