2013 is not starting out too well for dancehall icon Sean Paul.
The "Got 2 Luv U" deejay was slapped with a $80 million lawsuit by his ex-girlfriend, Susanne Persson.
Susanne Persson is a Swedish blonde Sean Paul allegedly dated back in 2010.
According to NYDailynews, Persson filed a 126-page document in a New York court claiming that Sean Paul abused her, was hooked on cocaine while they were together, involved in murder, bribery, have erectile dysfunction, and a host of other degrading accusations.
What makes this case even more bizarre is the evidence she put forward to substantiate her claims. A book she written titled "Irie Jamboree: My life in Jamaica as a jet set slave with the enormous secret of a love affair with Jamaica's perhaps most well-known Dancehall Artist."
In the book, Persson gave some shocking details of their relationship, where she claims Sean Paul enslave her, starved her, pushed her to the point of suicide, before having her forcibly deported back to Sweden.
In an excerpt taken from the book, Persson alleges that Sean Paul's cocaine use affected their love life.
"Ever since [Paul] started using cocaine regularly, he has had severe erection problems. If it lasts one minute, it is a good day," Persson said in the book.

"I had tried to kill myself, losing more than one liter of blood from a cut on my wrist," she said in another section of the book.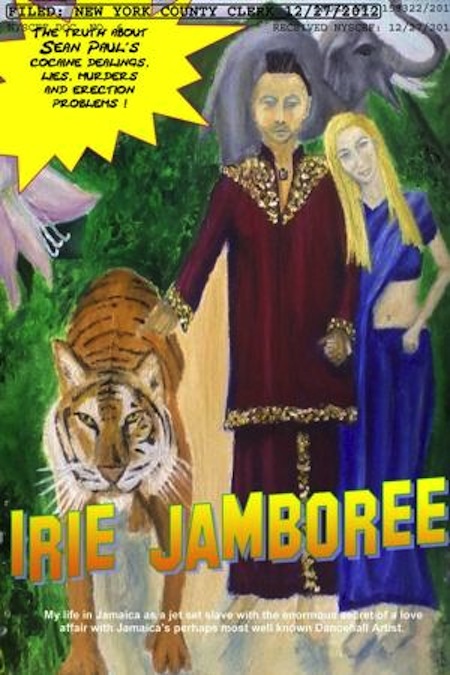 Sean Paul, who married his longtime girlfriend Jodi Stewart last year, has remained tight lipped on these damning allegations.
However, his attorney only responded saying "He would not have the power to do that."
Your comments below.