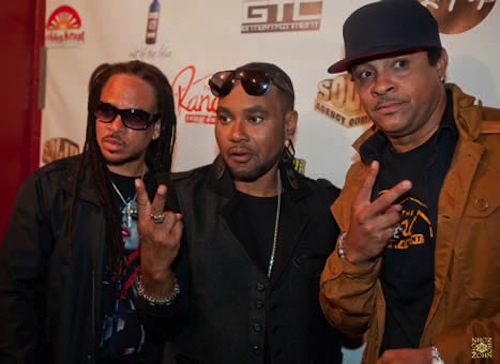 Singers Red Fox and Rayvon once again teamed up for another smash hit single "No Other Like You."
The singers steps into the recording booth with Jamaican-American producer Musical Masquerade to record the single.
In a press release sent to Urban Islandz, the top producer says Red Fox and Rayvon were the best fit for the single.
"After I finished writing the song, I thought about the best voices to fit it and heard the voices of Rayvon and Red Fox in my head. I felt they had the best voices to pull it of," Musical Masquerade said.

"The feedback has been good. The radio jocks say they haven't had a song or a collaboration like this in a while, and they also like the direction that the song is taking. It's not running down the regular dancehall hype, but it just stands out as an excellent song with excellent production and with the right voices", Musical Masquerade added.
Peep video below of the two vibing the single.