Trinidad-American rapper Trinidad Jame$ recently signed a lucrative record deal with Def Jam.
According to Billboard.com, the Def Jam signs the Atlanta rapper for a reported $2 million.
Def Jam President, Joie Manda, told Billboard that the "All Gold Everything" rapper is now on the label's roster.
"We're excited to welcome a young talent like Trinidad James to the Def Jam family," Manda says. "Def Jam prides itself as both a cornerstone of hip-hop's rich tradition, and as a vital, forward-thinking label dedicated to breaking and nurturing emerging artists. Trinidad James represents the cutting-edge of what's happening in the culture today. We are thrilled to have him at the label, and look forward to growing his already massive buzz."
Trinidad Jame$ has been creating a buzz in hip-hop since bursting on the scene with his smash hit single "All Gold Everything."
Trinidad Jame$ released his mixtape S.A.F.E earlier this month.
Watch the video below.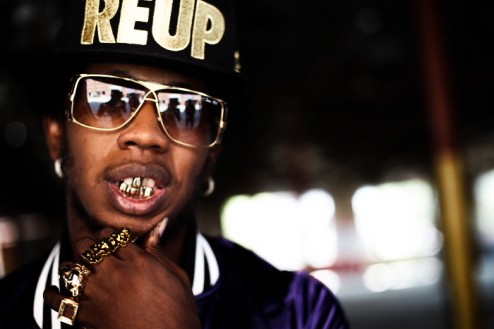 gallery"44615,44614,44613,44612,44611″]