Nicki Minaj kicked off the European leg of her Pink Friday: Reloaded Tour with a bang last weekend in the United Kingdom. But not without a few hiccups.
The Young Money barbie had a few a minor wardrobe malfunction during her show in Manchester where her boobs fell out of her bra.
That didn't bother the "Super Bass" singer one bit. "You guys have seen my boobs before. You won't tell anyone, will you?" she said.
Nicki Minaj Young Money labelmate Tyga is also featured on the tour.
"I'm very, very excited about that. This is the first time I get to tour with somebody from Young Money, since I branched out on my own," Nicki Minaj said.
The American Idol judge is gearing up to release her upcoming album Pink Friday: Roman Reloaded – The Re-Up on November 19. The album is a re-release of her platinum selling sophomore album Roman Reloaded.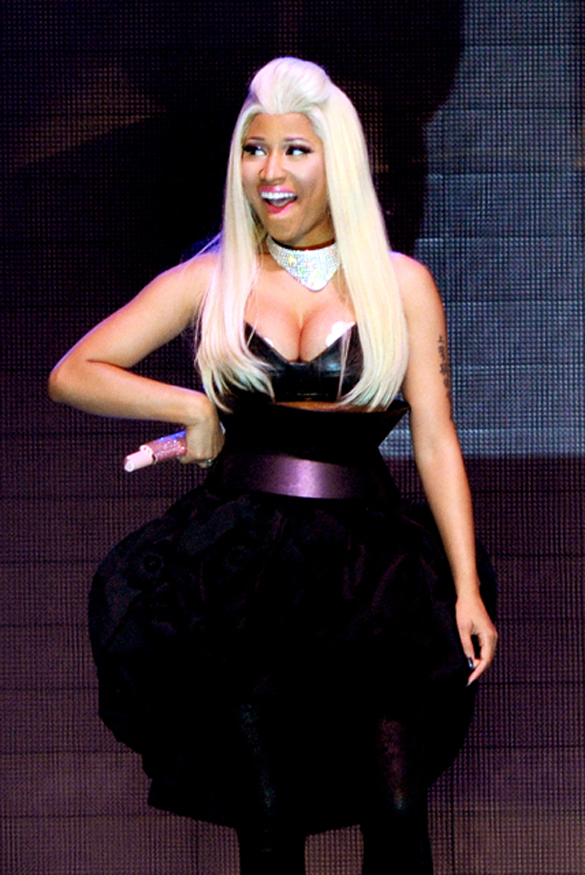 gallery