Dancehall is still mourning the death of veteran deejay Captain Barkey.
The "Go Go Wine" deejay was shot and killed early Saturday morning alleged by the ex-lover of a female companion he was with.
According to reports, Barket, whose real name is Wayne Hamilton, and a female, Tracy Bennett, were both shot and killed by Bennett's ex-lover Joseph Kernizan.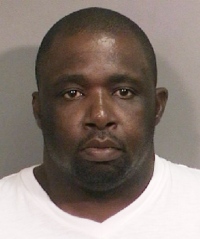 New reports suggest that Barkey was warned by close friends about Joseph Kernizan. Fellow dancehall star Wickerman, who is also a very close friend of Barkey, says he warned the dancehall star about the dangers of getting involved with Bennett.
NYPD Lieutenant, John Grimpel, told reporters that Kernizan, who was born in Haiti, possesses a very decorated criminal record, with 16 arrests that include assault, forgery, criminal possession of a weapon and robbery.
Bennet, who share two children with Kernizan, had taken out a restraining order against prior to the murder..
Captain Barkey's body will be flown to Jamaica.