Sean Kingston is Mario Kart biggest fan and he is showing his love for the video game in his latest body art.
The reggae-fusion singer got himself a new tattoo inspired by the classic Nintendo game Mario Go Kart.
The body art was designed by tattoo artists Peter Koskela, who drew a pimped put Mario ride with plenty artillery.
According to reports, the tattoo took all of five hours to complete and cost a whopping $1250.
The Los Angeles tattoo artist has done work in the past for many celebrities including Chris Brown.
The Jamaican native singer is currently working on his upcoming album Back 2 Life, due later this year and features the lead single of the same name. Kingston says the album came from his personal experience, after a near fatal Jet Ski accident in Miami last year.
"It came from the accident," says Kingston. "I'm coming back to life. God gave me a second chance at life, you know. I'm coming back, this is basically a whole new me. I'm more humble. I'm more levelheaded. I've been through a lot. I appreciate life, so it's basically I'm back and this is me."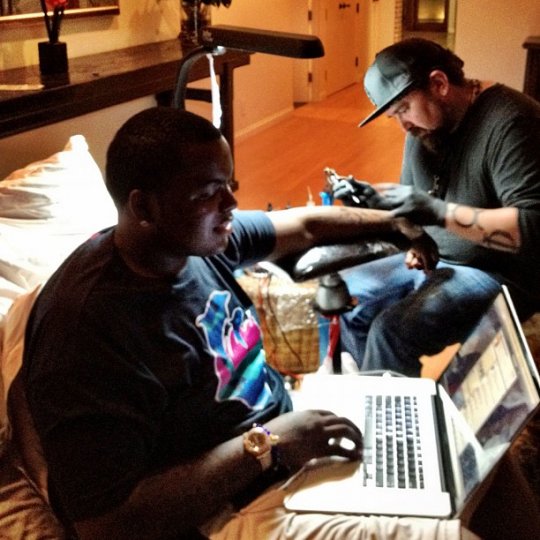 gallery