James "Jimmy Henchman" Rosemond made headlines today for his confession to his involvement in the 1994 shooting of Tupac Shakur at the Quad Studio in New York City.
In 1994 armed thugs ambushed Tupac and his entourage at the Quad Studio in New York, and shot him five times.
Over the last year there have been rumors that Henchman had some involvement in the infamous incident that Tupac eventually rapped about.
In an official transcript of Henchman's drug trial obtained by The Village Voice, statement made by a prosecutor alleges that Jimmy Henchman admitted to his involvement in the 1994 shooting incident.
"Now, in particular, there are some statements where the defendant [Rosemond] spoke about acts of violence… Mr. Shargel made comments about the origin of the Chuck Phillips article, which has to do with the shooting of Tupac Shakur in 1994; in particular, the defendant has made admission that he was involved in this particular shooting," prosecutor Soumya Dayananda said, according to the official transcripts.
Rosemand's confession to his part in the incident came shortly after one of his associate, Dexter Isaac, confesses to being the ring leader in the shooting.
According to reports, Jimmy Henchman confessed during a "Queen For A Day" proffer session with officials last year.
James Roseman, also known as Jimmy Henchman, is currently house in a federal prison in Brooklyn. He was convicted on 13 counts of drug trafficking charges on June 4.
He is facing life imprisonment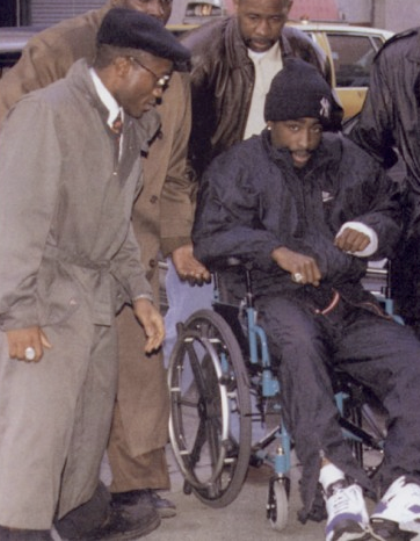 Henchman confession sure closes a dark chapter in Hip-Hop history.
Sound off below.