Jay-Z and Kanye West brought along their two biggest fans, Kim Kardashian and Beyonce, on their final Watch The Throne show in Birmingham, England last weekend.
Not long after getting front row, fans started whipping out their camera phones to snap pictures of two celebrities as they covered their faces.
The photos silence critics who claim that Beyonce and Kim Kardashian do not get along.
The show on Friday in Birmingham marks the end of the rappers European trek, which saw them performing in major European cities including London and Parish.
Kanye West will be performing on his own solo concerts on July 6 and 7 at Revel in Atlantic City.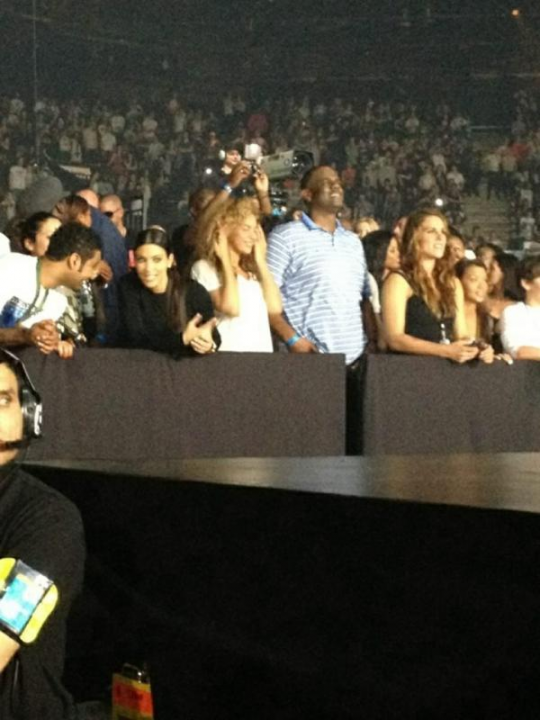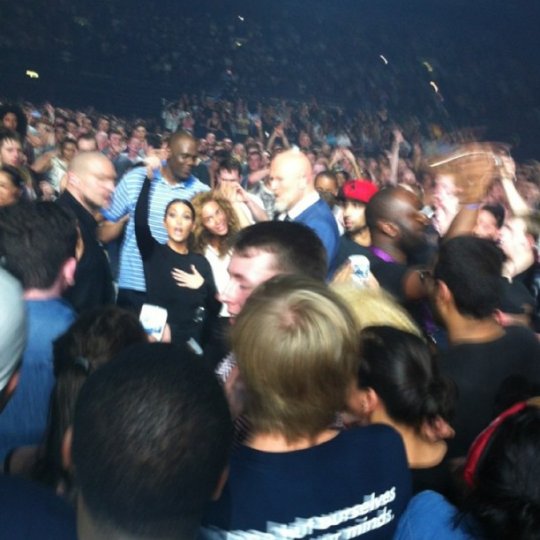 gallery