Rihanna hit up her favourite tattoo artist, Bang Bang, in New York City this week for some new ink. The Bajan pop beauty got herself a Falcon on her right foot.
This marks Rihanna's 17th tattoo. She has since showed us a gun, stars, and Reb'l Fleur on her neck among many others. She posted some new photos of the Tat on her Instagram yesterday.
"Falcon: a light that shines in the darkness! Never close their eyes during sleep," Rihanna tweeted.
Rihanna was in the news a lot this week following a nasty club brawl between her ex-boyfriends Chris Brown and Drake at WIP nightclub in New York city last week Wednesday.
The bulk of the blame is being cast at RiRi after initial rumors suggest they were fighting over her. But that does not seems to phase the "Where Have You Been" singer, who were spotted stepping out in Manhattan on a few occasions this week looking gorgeous and well rested.
What do you think about Rihanna's new tattoo?
Sound off below.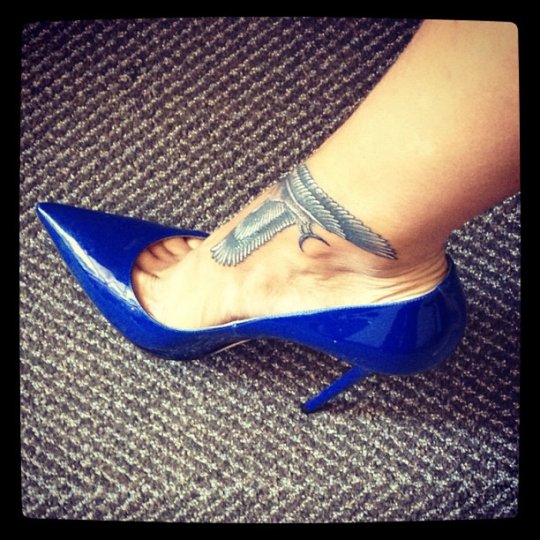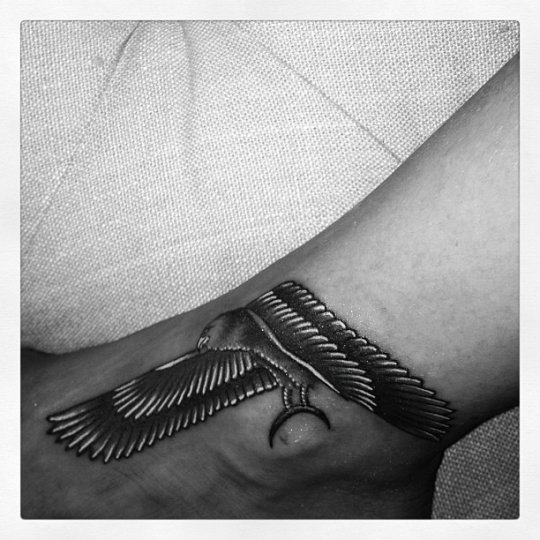 gallery