Jamaican sprint sensation Usain Bolt and Puerto Rican fashion model Joan Smalls are both featured in Vogue Magazine upcoming issue.
In the issue titled "Cut To The Chase," Bolt says he is looking to beat his own world record at the summer London Olympics.
"Yeah," Bolt says. "If I get the technical aspect right, then it shouldn't be a problem."
Bolt also opens up about wanting to play for Manchester United after his sprint career and being a DJ.
"Hopefully they make an offer for me to play," he says about Man United.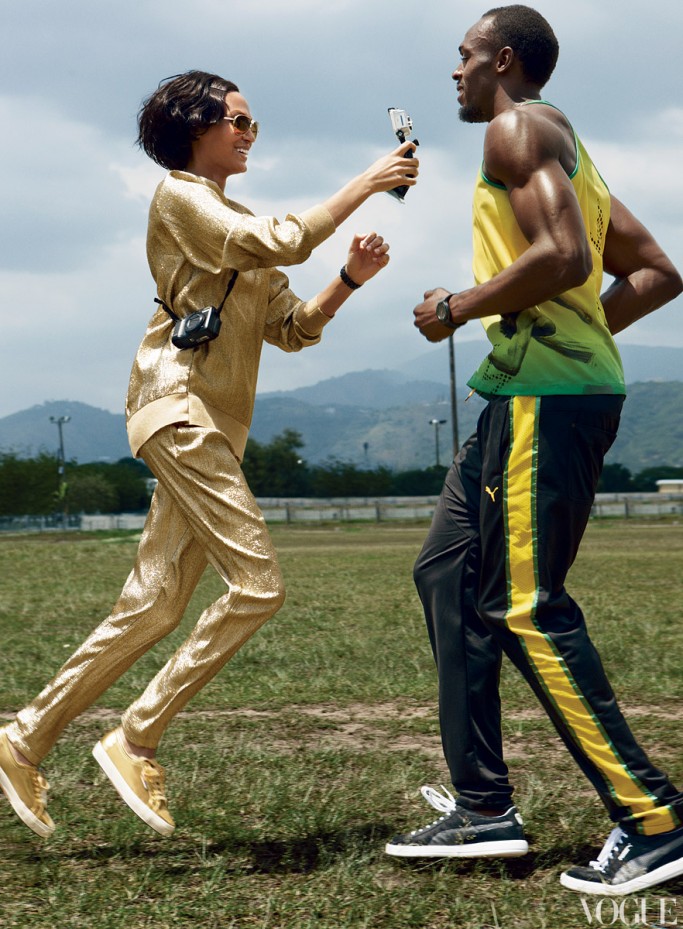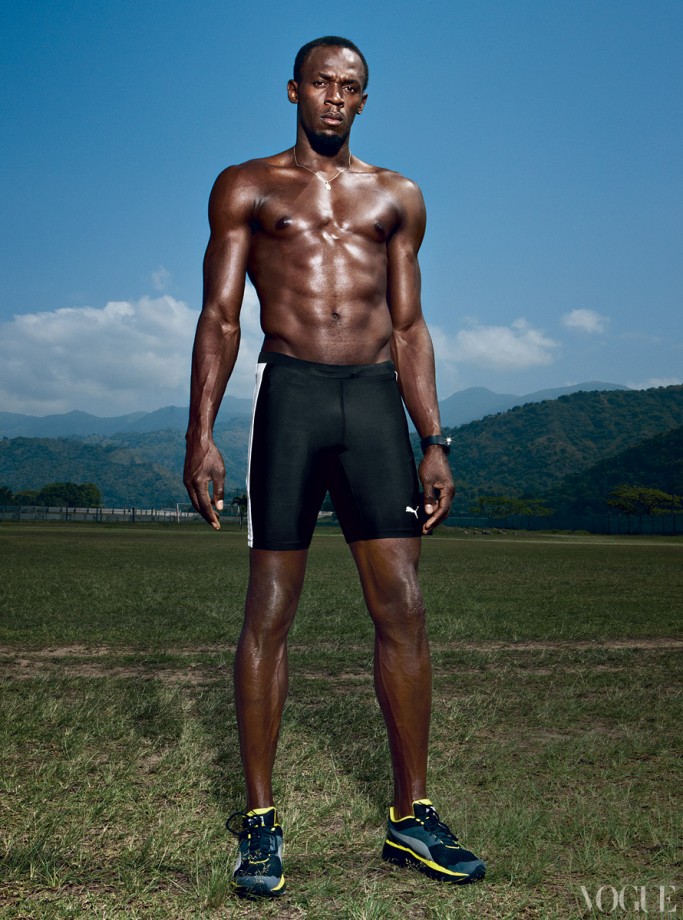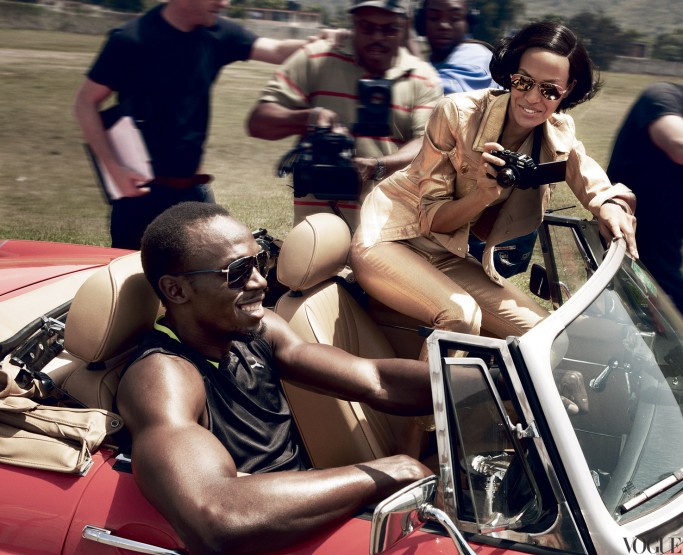 gallery