Nicki Minaj sparks barbie mania in Sydney for the Australian leg of her "Pink Friday" tour.
Scores of fans greeted the blonde barbie at the airport down under. She donned a pink leather jacket, newsboy cap, drawstring sweats, and leopard-print boots.
Nicki Minaj signed autographs and took pictures with her adoring barbz before heading to her hotel down under.
"Sold out show in Sydney, Australia tonite!!!!!! The Pink Friday tour has landed!!!!!!!!!!!!!!!! Mmmuuuuaaahhh!!!!!!!!" Nicki Minaj said on Twitter.
Nicki Minaj premieres her new video for "Right By My Side" featuring Chris Brown yesterday. Rap legend Nas also made a cameo in the highly praised video.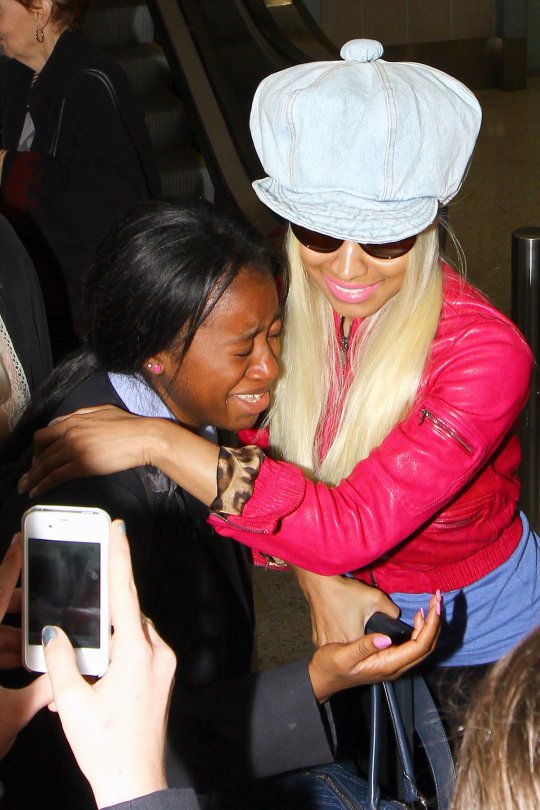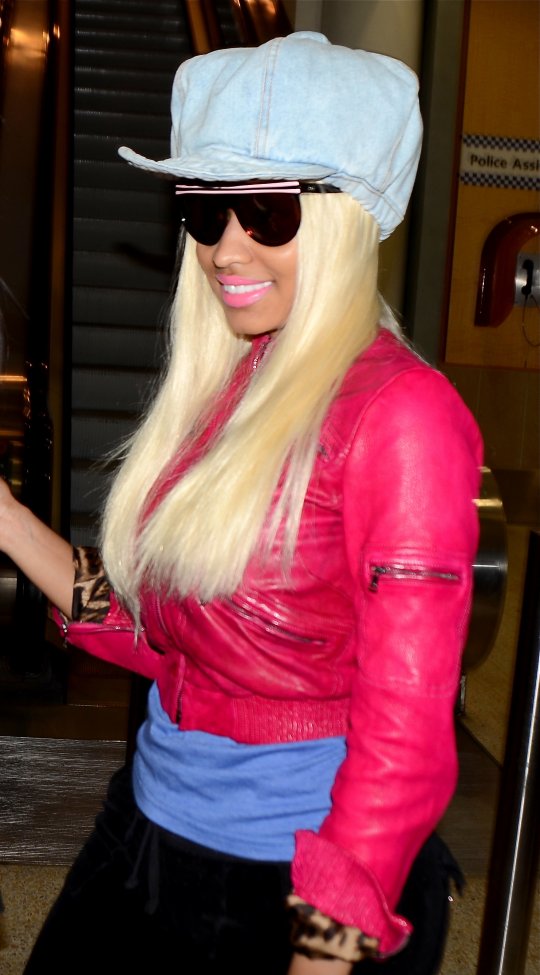 gallery