Nicki Minaj light up London last Friday when she stepped out in a colourful outfit for a visit to the BBC Radio 1 Live Lounge.
The Pink Friday rapper walked the wet street of London with her rumored boyfriend Scaff Beezy. She donned a neon yellow ankle warmer, multicoloured leotard and Purple hair.
"I have people that shop and I ask them to get me the best things in all the land, and they bring it to my room and then I sift through stuff," Nicki Minaj said about the outfit. "Usually it's pretty quick though. I just find something that catches my eye real quick and I just dump it on, and then I go and figure out a wig that I'm gonna wear. I have like 20 wigs laid out."
Nicki Minaj is in London promoting her sophomore album Pink Friday: Roman Reloaded. The album debut at number one on the charts two weeks ago.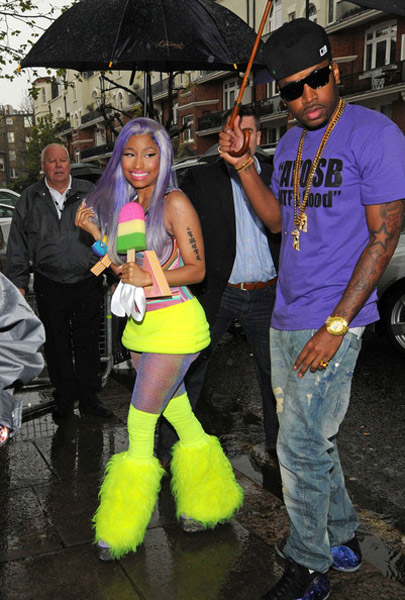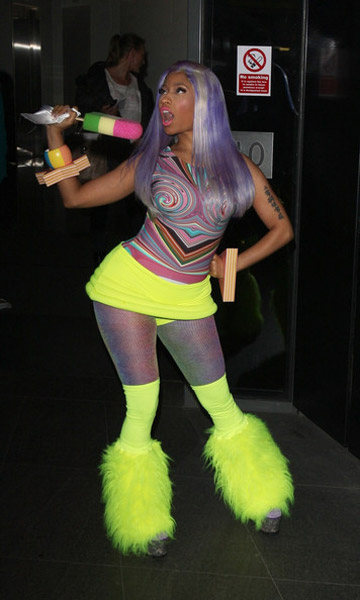 gallery