A day after shutting down the Harlem Best Buy store in New York, Nicki Minaj flew down to Philadelphia for her second album signing, where hundreds of fans lined up for hours to get their idol's signature on their disc.
The line was so long that not everyone got to see the queen barbie.
"To the people I DID get to meet tonite, you were absolutely incredible," Nicki Minaj tweeted.
"So glad I got footage of you guys. The love was at an all time high," she added.
Nicki Minaj sophomore album Pink Friday: Roman Reloaded is expected to debut the Billboard charts at number 1, with and expected 225,000 copies move in its first week.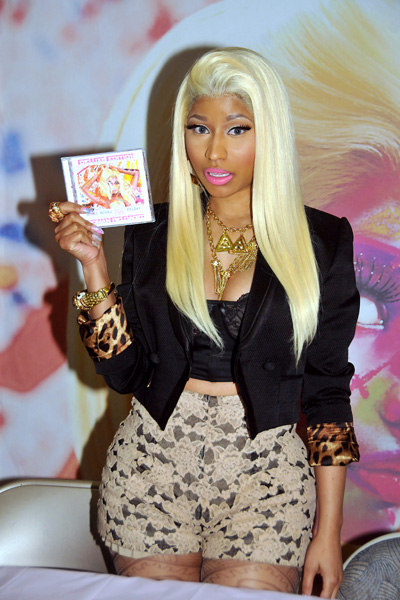 gallery