Rihanna throws her gran gran, Dolly, a Caribbean style birthday party on the weekend. RiRi, who is one of the biggest stars in the world, went grocery shopping like a regular chick for her grandparents.
The "We Found Love" singer was spotted at a supermarket in Brooklyn picking up food and a cake before heading off to the intimate family house party.
Later that night, Rihanna tweeted some of the intimate photos of her grand parents and of herself getting down in the kitchen.
Rihanna tweeted that her grandfather joked about her constantly changing her hairstyle.
"My GranDad: Robyn how ya is get hair from red to cream to black??? Cuz ya don't carry wigs!!! Ya does wash it out?!" she tweeted.
Swag runs in Rihanna's family.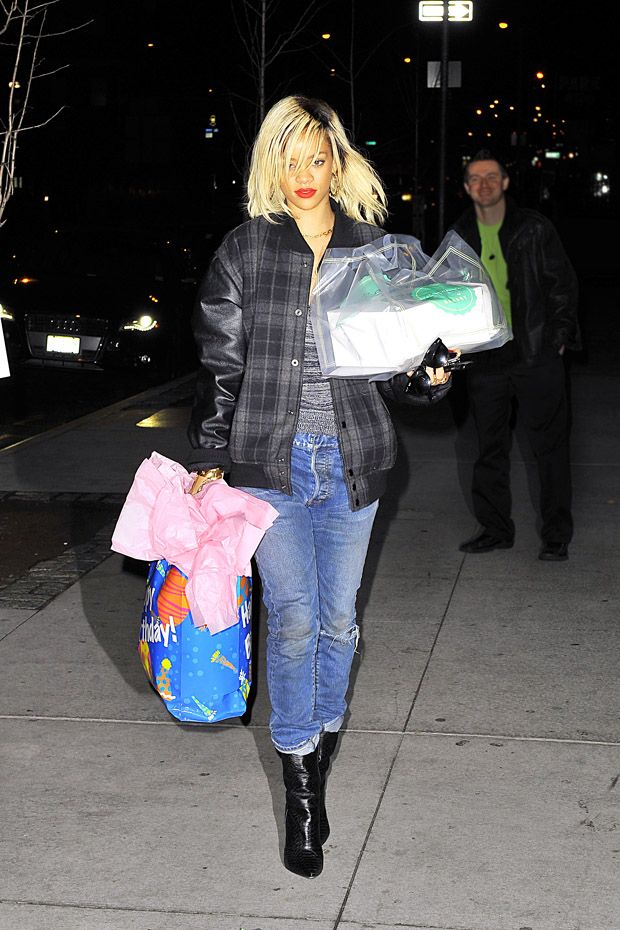 gallery