Reggae star Siccature Alcock, more popularly known as Jah Cure, and his wife Kamila McDonald welcomed their first child together last month.
Kamila gave birth on February 19, 2012 to a beautiful baby girl name Kailani Belle Alcock.
"When I finally held her for the first time–after 26 hours of grueling and intense labor–I immediately fell in love. It's a kind of love I've never experienced before, one that I didn't even know existed! I just know that I will treasure that special moment forever…everyday I fall more and more in love!" Kamila McDonald said of the experience.
Kamila, who is doing her Master's Degree at UC Berkeley, gave birth in California, and as a result Cure was not there.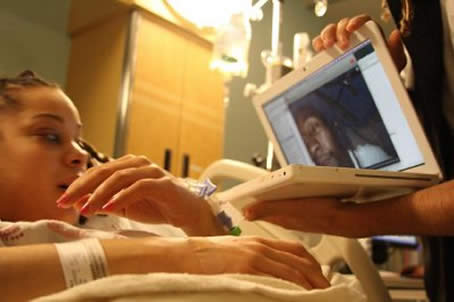 "We decided to have the baby here (in California) so he was unable to be physically present but he joined me for the experience via Skype…soalthough he wasn't there in the flesh it meant everything to be able to"see" him and hear the encouraging words and support," Kamila said.
Jah Cure said he predicted the day she gave birth and also shared his joy of having his first child.
"Ah just Jah show me still, ah Jah work. He told me when she was coming," Jah Cure said. "Her mother chose her name still, a beautiful name for a beautiful princess. Seeing her for the first time was just incredible, the greatest feeling in the world…words can't explain."
Jah Cure is reportedly working on a new single for Kailani.
gallery"29876″]