Scores of music industry personalities turn out last night for Bounty Killer's late mother Miss Ivy tribute and Ni Night in Seaview Gardens.
Beenie Man, who lost a clash with Bounty Killer in December of last year, was there to support his on and off friend during his time of bereavement.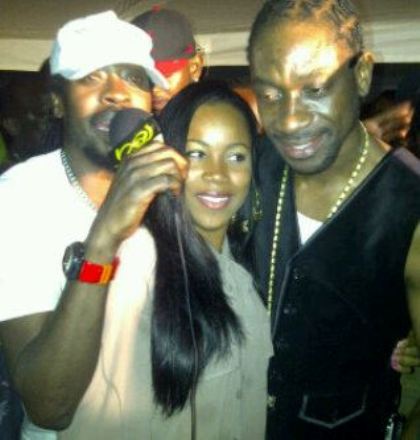 Among celebrities who turned out for the special event were Lisa Hyper, Elephant Man, Kiprich, Mr. Vegas, General B, Spice, Bridgez, Busy Signal, Esco Levi, Predator, Richie Stephens and many others.
Bounty Killer and Beenie Man are regarded as two of the greatest dancehall pioneers from in the 1990s.
Miss Ivy Williams, Bounty Killer's mother, passed away on February 26th. Her cause of death was not release.