Rapper Wiz Khalifa made girlfriend Amber Rose the happiest woman in the world when he popped the question.
Rose, who is currently head of heels about the engagement, tweeted a photo of the engagement ring today.
"He has made me the happiest woman in the world!" Amber Rose tweeted.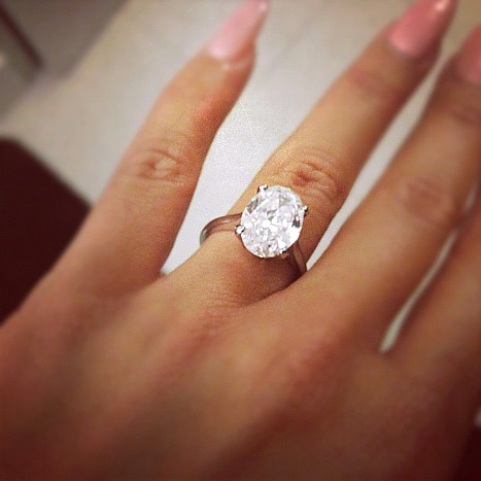 The "Black and Yellow" rapper, 24, hinted at the 54th Grammy Awards last month that the proposal will happen soon. He stuck to his word.
Amber Rose also recently opened up about a possible wedding in the near future.
"We want to get married. We're just taking our time," Rose said. "Whenever he wants to propose, that's when it will happen."
An excited Khalifa also tweeted a photo of Rose's ring Thursday. "She said yes!" he wrote. "Love is everywhere."
Amber Rose and Wiz started dating early last year, and pair have been inseparable since. Amber Rose previously dated rapper Kanye West.
Your comments below.