Rihanna has gone thug life with her new set of inks. The "Hard" singer got herself a pink Thug Life tattoo across her fist.
"All these b****es screaming that 2pac back ? #THUGLIFE,' she tweeted.
"Tat my f***in name on u girl so I know its real!!! #MINE," she added in reference to Rick Ross & Drake's song "Free Spirit."
RiRi reportedly already have approximately 13 tattoos, including a music note on her ankle, a Pisces sign behind her right ear, the word 'love' on her left middle finger, "Shhh" on her right index finger, the Sanskrit Prayer on her hip, a trail of stars on the back of her neck, the French saying 'Rebelle Fleur', "Never A Failure, Always A Lesson" on her inner shoulder, a handgun on her rib, her best friend's birthdate in roman numerals on her neck/shoulder, a skull & bones with a pink hair bow on her ankle.
While at the shop she also caught up with actor Danny Trejo at the shop too.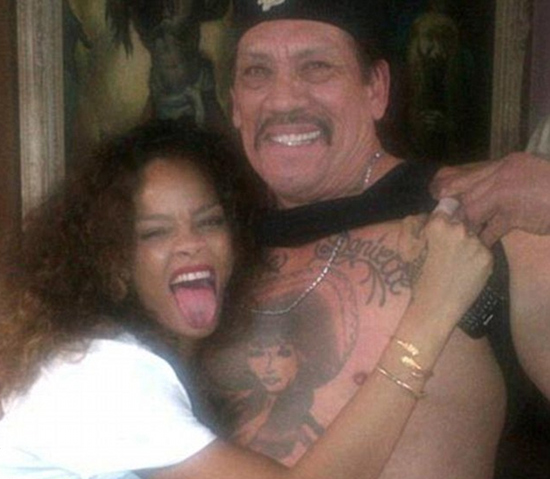 gallery