Hip Hop star Akon was in Jamaica last weekend at the Tuff Gong Studio recording with Julian, Damian and Stephen Marley.
On Saturday Akon hit up fans on Twitter revealing that he is in reggae land.
"In Jamaica making history with Stephen, Damian, and Julian Marley! My brothers!!!! One Love." He also tweeted, "In Jamaica visiting the Bob Marley Museum" and "Standing in front of Bob Marley's home."
Akon also toured the iconic Bob Marley museum.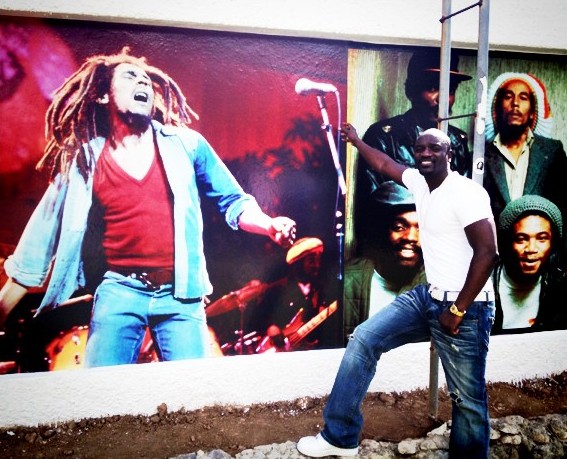 gallery