Sprint King turn party King, Usian Bolt, was at the receiving end of some media bashing this past week for partying too hard over the holidays.
TMZ acquired photos of the fastest man on earth drunking booze on top of booze. Those photos sends off a media firestorm particularly among sports enthusiasts.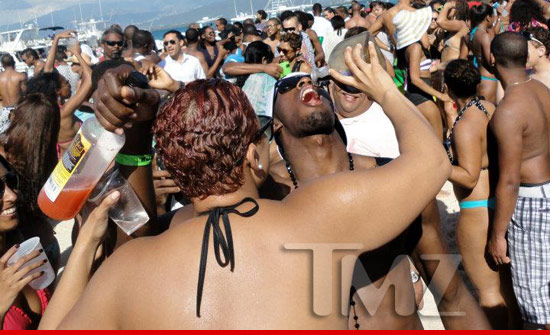 Bolt reportedly rolled up to the blowout sandbar party in a yacht filled with girls and quickly joined the drunken festivities … hitting a booze bong and chugging Patron X.O. Cafe … a coffee-flavored tequila.
Do you think the media should give Bolt a break?
Comments below.