Not even a brilliant performance from Popcaan was enough to bring back Sting to its glory days. The Portmore Empire deejay proves the he is a force to be reckon in the new generation of dancehall.
Popcaan, who ended a successful year with a slew of hits, is walking into 2012 on a high. The "Ravin" deejay was in fine form when he hit the stage at Jamworld last night to deafening screams and torches as he belt out hits such as Party Shot, Only Man She Want, Ravin and Gansgta City.
Fresh off his onslaught on Beenie Man at last week's Diamond Splash in Negril, Bounty Killer roll into Jamworld on a high. The Alliance general has had a great year and Sting was icing on the cake. But perhaps one of the highlight of his performance was his over the top $500 Christian Louboutin shoe.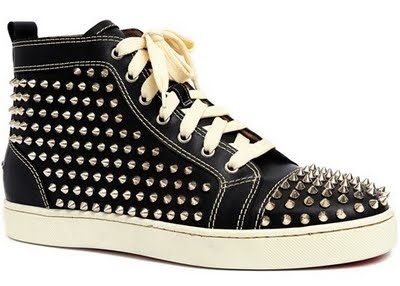 Although Popcaan took home the title for best performance, other early acts performed well enough to garner some recognition. Acts such as Khago, Aidonia, I-Wayne and Etana.
The clash segment with Tony Matterhorn vs Twins of Twins, Kiprich vs Merciless, Specialist vs Hurricane and Iyara vs Deva Bratt failed to make an impression to say the least. However, Tony Matterhorn, Kippo, Specialist and Iyara was crowned champion in their respective battles.
The episode between Iyara and Deva Bratt was the clash of the night. The two manages to drew a couple forwards during their expletives laced set.
Patrons left the venue disappointed for the most part. Sting disappoint mi two years inna row," one patron told Urban Islandz.
"Dis a mi last year a Sting, mi hope dem keep Diamond Splash next year," another patron said bitterly.
Check out footages from the show coming up on Urban Islandz.