Atlanta rapper T.I. is back in jail this morning just two days after he was released from an Arkansas prison.
TMZ reported that the TIP goes back behind bars because he didn't inform prison officails what type of transportaion he was going to get picked up in. Reports suggest that once they saw his decked out tour bus they threw the rapper back in jail.
T.I., whose real name is Clifford Harris, was release from prison on Wednesday (August 31) and was placed in a halfway house for the remaining of his sentence.
Prison officials said they were of the impression that the rapper would take a low-key mode of transportation from the prison to the halfway house — and a tricked out tour bus isn't low-key.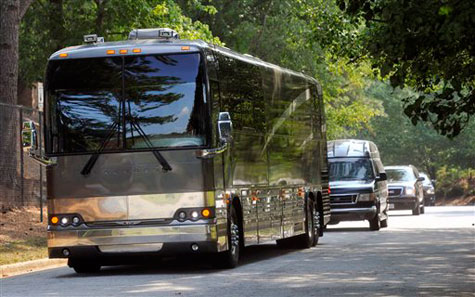 gallery id="21189″]