Reggae star Mista Majah P is poised to create history with the release of his upcoming album Tolerance.
The 13 track album release date is set for July 29 and will be distributed through San Fransisco base independent distributor Collective.
Last month rapper Lil B made history with the release of his album "I'm Gay (I'm Happy)", but not without controversy and hostility.
Urban Islandz caught up with Majah P to find out how he is dealing with the controversies surrounding the release of a full length reggae album in support of the gay community. P said the support from the gay community in Jamaica and overseas is overwhelming.
"The response i am getting from the gay community is very positive and overwelming the gay organization j-flag in kingston jamaica contacted me and i have gotten a lot of positive message on my facebook and youtube page i was featured in several gay community newpaper i have been told by gay and lesbian that this should have been done a long time ago i am getting a lot of love from gay and straigt alike now the reggae community is a different story i have received a lot of threat and when i mean a lit of threat i mean a lot of threat most of the reggae community who has heard the song are furious about this saying who the hell i think i am for trying to change reggae music and the trend that is set by these so call icon death threat is so common to me also i was told by a radio personell from toronto canada i wont call no name told me he cant play my music or be associated with me no more because i am defending gay he told me not to come back to canada or there will be hell to pay i have been shun by a lot of people for the first song now when this album come out i know that the hate and rage is going to come out i will definately have a bulleye on my chest reggae artist.jamaican, fan of reggae.radio personell will be up in arm about this album this album has some very contraversal subject on it but all i can say to them a change is coming and after this reggae music will never be the same."
More on the interview on next page.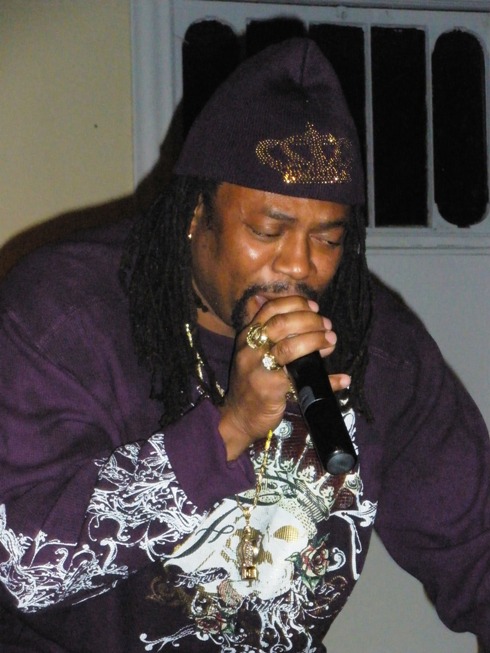 P told Urban Islandz that his inspiration for recording the album came from an experience with a Gay person who discriminate him because of his reggae music background.
"My inspiration came when i felt how gays felt when i was put in the same but opposite spot of being who i am am where i was born and how i look being jamaican have dreadlock sing reggae music i was sterotype and discriminated by a gay person who only saw me and knew i was a reggae singer and came from jamaica he started to say and do thing like i dont want to be around here or he would walk away when he saw me he was alway angry and that started to affect me because i never said or did nothing to offend him i was alway saying good morning or hello to him but i was alway getting snub that really affected me so finally i ask one of my neighbor what did i do to be geting such atttitude from him then my neighbor told majah p you dont know i said no then he reveal it to me it because you are a jamaican and it is known worldwide that jamaican dont like gays and that knocked me off my feet because i did not feel that way toward gays i ask my neighbor to tell him i wanted to talk to him and he agree we talked and when he told me that the only reason for all that anger was because of the thing he saw on the internet and the song that jamaican sing about killing gays he pointed out buju banton boom bye bye capleton beenie man sizzla elephant man bounty killa zybz cartel and more and that was his reason that was when it hit me walk a mile in somebody shoe and you feel how they feel that when i made up my mind to try and right some of the wrong my fellow jamaican artist has done reggae music we both apoligise and have been friend since he realise that not all jamaican are homophobic and not all reggae artist sing hate and death on gay people so that where my inspiration came from also from politic all over the world who has use the gay community as a whipping board to stop there progress and i dont think it is right every body has a right to live and love who they want to love."
More on the interview on next page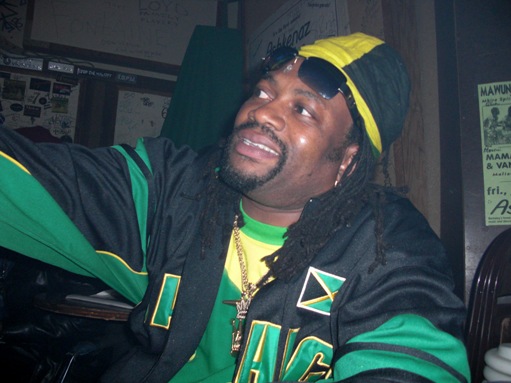 Majah P said he expects to get support from the reggae community when the album is launched because the content addresses a wide range of topic.
"I want to commend the rapper little b for his brave stance i know that this wont happen overnight and it wont be easy but i know that this album will not only make reggae history it will also create history because of the wide range of topic that is on the album i know the gay and straight and the reggae community will support this album because i am being honest and truthful and the truth will set you free."
To promote the album, P said a major tour is being plan that will take him across Europe.
"My manager is in talk with some oversea promoter at this very moment i know he has spoken with promoter in england germany france italy spain australia and serbia he told me talk is going well we will be definately touring on this album also we are still putting the final phase on the launch to be announce the album be available on itune once the distributor get it up and running."