Jacka** star Ryan Dunn died on Monday (June 20) in a fatal car accident. Police found his 2007 Porsche 911 GT3 "off the road and in the woods."
According to reports, Dunn along with a passenger, Zachary Hartwell, died from severe injuries they receive after running off the road going at least 130 MPH. Dunns car also caught flame after the accident.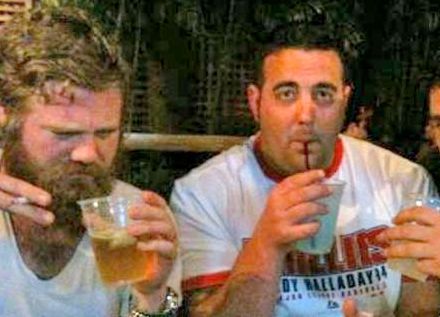 Just before the accident Dunn tweeted a picture with friends having a drink.