Nicki Minaj made her stage debut on Britney Spears' Femme Fatale tour on the weekend where she put on a show for fans.
The Young Money first lady was in Sacramento, California at the city's Powerhouse Pavillion where she wore a body suit with white adornments and lime green designer heels.
Minaj will not be joining Spears on the UK leg of her tour. See video and more photos of Nicki Minaj on Britney Spears Fimme Fatale tour on next page and check out some of the photos from the blockbuster show below.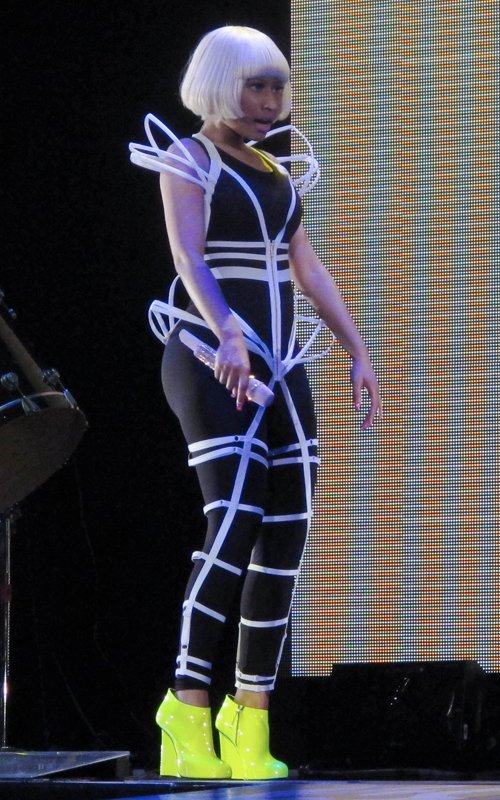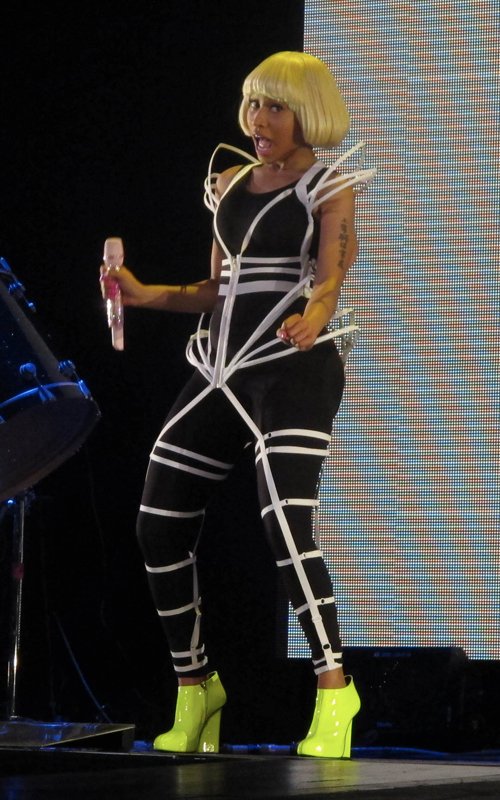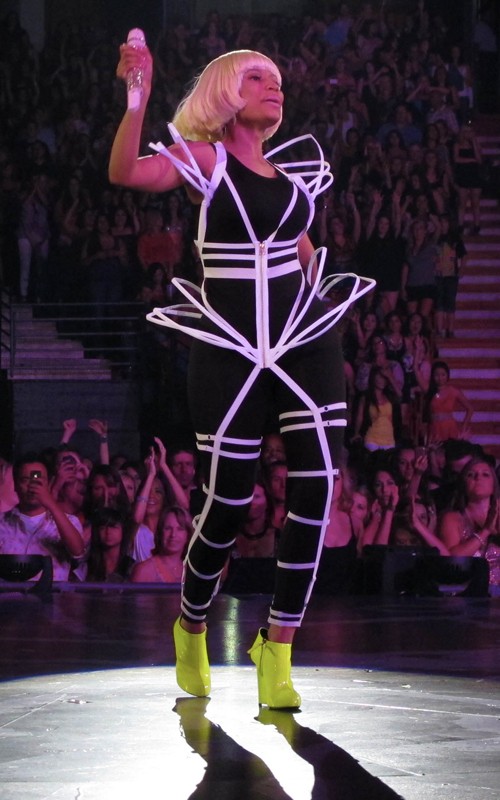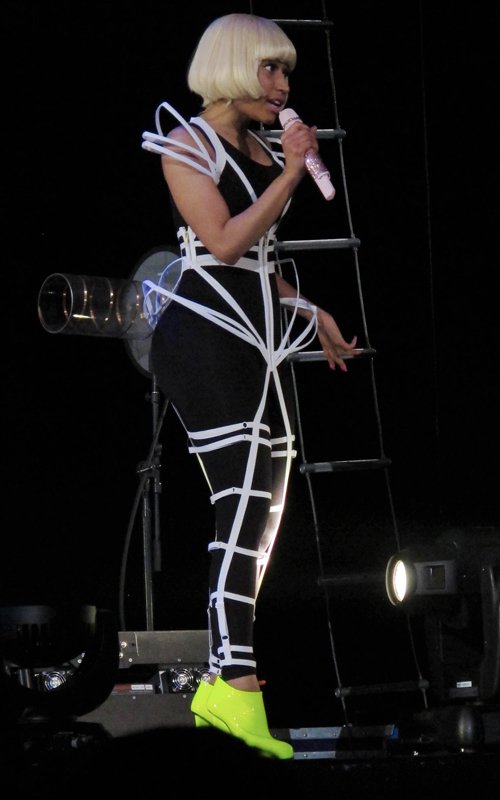 Watch Nicki Minaj perform on next page.