Last week 4/20 day Rihanna strolled into Lauryn Hill concert like a true Rasta Empress, decked out in red, yellow, black and green in honour of Ganja (Marijuanna/Weed) day.
The Bajan R&B/Pop star wore a rasta-colored beanie and carried a rhinestone-studded clutch with a cannabis leaf in honor of the pot smokers' holiday.
After the show RiRi took to her twitter to hail the former Fugee mega star Lauryn Hill.
"Is this REALLY happening???? There IS a GOD!!!! And he has spoken thru her voice!!! #fantasycometrue," (Rihanna Twitter)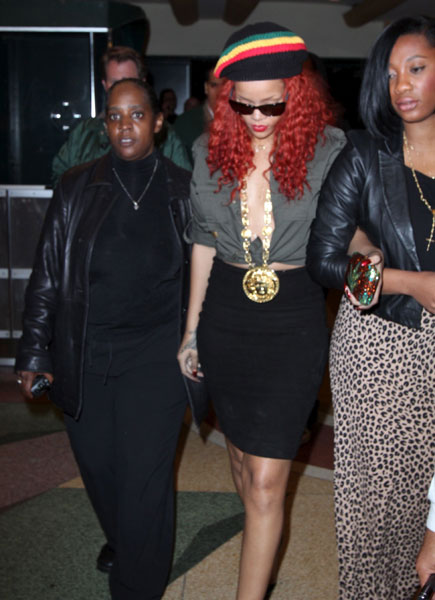 Back to Empress Rihanna Marks Weed Day At Lauryn Hill Show [Photo]