. width: 270 height: 250″>.
Last week was a hot week for entertainment news and Urban Islandz delivered it all to you. From Buju Banton trial to the latest in music awards and on the Dancehall Hero himself Vybz Kartel, you found it all on Urban Islandz last week.
Buju Banton trial began last week Monday in the Sam M Gibbons Federal court in Tampa Florida. The Grammy winning artist who underwent an intense session of grilling from prosecutor James Preston, is now awaiting his faith from the jury. Government informant Alexander Johnson testified and gave conflicting accounts about what took place.
Fellow reggae artists and friends of Buju Banton, Stephen Marley and Gramps Morgan both testified on behalf of the reggae star. At the end of the week the jury retired for deliberation which will continue on Tuesday.
The Grammy
Also happened last week was the 53rd Grammy Awards with some major wins and big upsets. Jay-Z and Eminem was the overall winner of the most Grammy on the night of February 13, 2011.
Jay-Z take home three awards, while the year comeback kid, Eminem, took home two of his 10 nominations. Rap mogul Jay-Z collected awards for best rap/sung collaboration and best rap song (for his duet with Alicia Keys, "Empire State of Mind") and best rap performance by a duo or group (for "On to the Next One," with Swizz Beatz). Eminem whose album "Recovery" sold 3.5 million and the day's top nominee, with 10 nods – took best rap album, and in the early going as "Not Afraid" pulled in best rap solo performance honors.
The top awards of the night went to a rock band and a country artist. Album Of The Year was awarded to Canadian indie rock band Arcade Fire for 'The Suburbs', and Song Of The Year was awarded to Lady Antebellum's 'Need You Now'. The night biggest upset winner was Esperanza Spalding who cop the award for best new artist, over hot favourites Justin Bieber and Drake.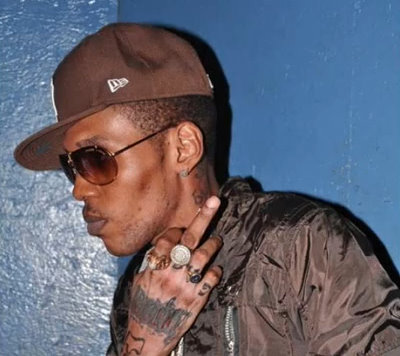 Vybz Kartel
We could not close out the week without a hot new piece of news about dancehall deejay Vybz Kartel. The Portmore Empire leader, who has been banned by some DJ fro February Black History month, release a new track in response to critics who said he is running out of lyrics. In the new track called "Baddest Lyricist," Vybz Kartel let his haters know that he still got it by spitting killer rhymes over a catchy dancehall beat.
Other news run down
The list of nominees was announce for Jamaica Excellence in Music and Entertainment Awards (EME). Mavado and Vybz Kartel lead the nominees with 6 nominations a piece.
Haitian born musician Wyclef Jean and actor Sean Penn made peace, following a bitter fallout during the Haitian presidential run in the summer of last year. The two made peace after meeting at an event in New York.
There were much more news during the last week but this article is just to give you a quick run down of the main news. Stay tune this week for much more Caribbean entertainment news from Urban Islandz.