Nicki Minaj hit up the Ellen Degeneres show recently to perform "Moment For Life" as well as talk about her rise to fame.
The first thing that stood out on Nicki Minaj was her shoe. She wore a pair of eye-catching Christian Louboutin Bridget's Back Spiked Booties.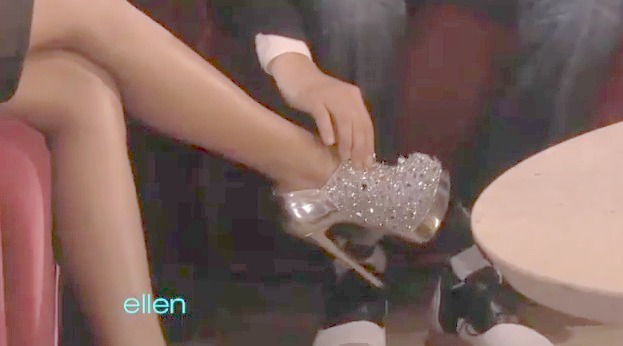 'Lil Wayne gave them to me,' she said when Ellen pointed them out to the audience.
Minaj told Ellen she has several personalities to go along with her outlandish sense of style.
Nicki Minaj also spoke openly about her numerous alter egos that she bring out from time to time in her performances.
'Roman is one. Barbie is one, she is like the little innocent girl,' she said.
Then I have Martha, she is Roman's mother. She is like the crazy lady from London.'
Nicki then said that all of her alter-ego's will be coming out through her work at some point.
Watch Nicki Minaj performes Moment 4 Life below.