A Brooklyn-born homeless man whose "golden radio voice" made him an overnight Web sensation is ready for a triumphant return to the city and reunion with his 92-year-old mother.
Ted Williams, 53, was a homeless recovering drug addict and alcoholic, cadging coins from motorists in Columbus, Ohio, by treating them to sound bites of his baritone voice.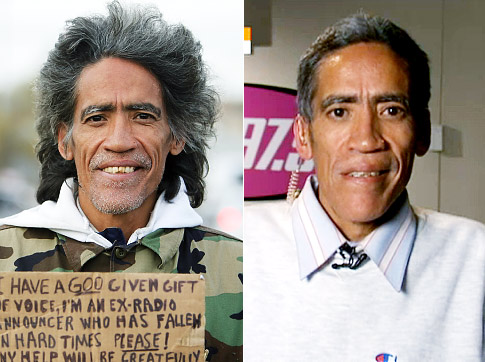 While Williams' sudden and lucky twist of fate could bring any man to tears, he gets most choked up when discussing how an invitation to do the gamut of TV shows in New York has opened the door for him to visit his 92-year-old mother in Brooklyn for the first time in years.
"One of my biggest prayers that I sent out was that she would live long enough to see me rebound," Williams said. "There's so many words. I've already been compared to Susan Boyle… I'm just so happy."
Then a local newspaper video of the one-time radio announcer's striking talent went viral, bringing a whirlwind of media attention and a pile of voice-over opportunities, including one to work for the Cleveland Cavaliers and MSNBC.
See a interview with Ted Williams below.