. width: 220 height: 316″>.
Young Money Barbie Nicki Minaj talks about her love for Barbadian popstar Rihanna and that she is "the best fondler ever".
The soon to be platinum selling rapper, said her 'Fly' duet with RiRi is "empowering", and that the pair have since become good friends that grope each other.
Discussing her relationship with Rihanna, Minaj told RWD Magazine that they both have mutual respect for each other.
"She didn't wind up using the things that I sent for that album at that time, but we wound up having a mutual respect for each other. So I knew eventually something would happen. And so now when she sees me she fondles me and stuff like that. She fondled me at the MTV Video Music Awards and the American Music Awards. I love her."
"Right now she's the girl that everybody loves. I'm so proud to have worked with her. Let's just say she's the best fondler ever," Nicki Minaj added.
So who would you like to fondle more… Rihanna or Nicki Minaj?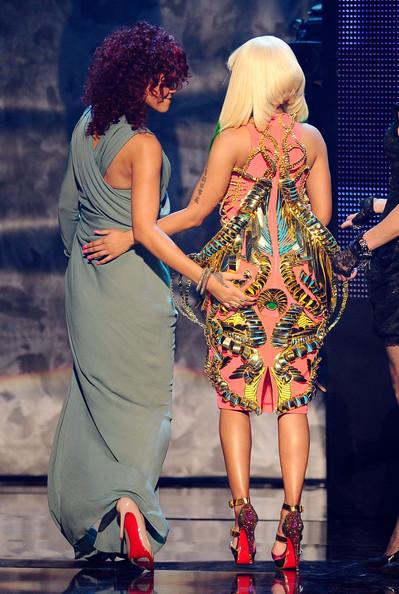 Comments below