. ..
Trinidad native Young Money rapper Nicki Minaj has shared her shocked reaction to Pink Friday dominating the sales chart and selling 376,000 copies in its first-week.
Tweeting her reactions, Minaj said the album cemented a place in sales history for her.
"Pink Friday has the 2nd highest debut week in the HISTORY of FEMALE RAP w/375,190 units sold. Thank u sooo much 4 supporting this project!," Minaj tweeted Wednesday (December 1).
"Interesting. Lauryn sold 422,000 in the 1st wk w/Miseducation! That album wasn't categorized as HipHop/Rap under "genre"."
"So Pink Friday under the 'HipHop/Rap' genre has the highest selling first week from a female in HISTORY. #cheers."
"The previous holder of highest 1st week sales for a female RAP album was missy elliott's 'under construction' with 260K."
"I am in the company of 2 amazing groundbreaking women &; for that, I am beyond grateful. S/O to Lauryn and Missy. #PinkFriday" (Nicki Minaj's Twitter)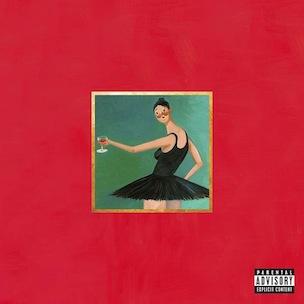 Top 200 Album Sales (Top 5 Hip Hop/R&B)
| | | | | |
| --- | --- | --- | --- | --- |
| Rank | Artist | Album | This Week | Est. Total |
| 1 | Kanye West | My Beautiful Dark Twisted Fantasy | 496,000 | 497,000 |
| 2 | Nicki Minaj | Pink Friday | 375,000 | 376,000 |
| 6 | Rihanna | Loud | 141,000 | 348,000 |
| 9 | Ne-Yo | Libra Scale | 112,000 | 113,000 |
| 24 | Eminem | Recovery | 48,000 | 3,053,000 |