Party King turn Sprint King Usain Bolt reveals in his book that will be launched tomorrow that he is naturally lazy, often misses training, blew his first chance at an Olympics because he "couldn't be bothered" and that some Jamaicans accused him of accepting money to throw a race at the World Championships.
Bolt will visit London on tomorrow (September 2) to launch his book, "Usain Bolt: 9.58", which is published by Harper Sport. The book, which is heavily illustrated, is due to be followed by a full-length autobiography, to be published in autumn 2012, shortly after London 2012.
Here are some excerpts:
Under the headline, "If there were medals for partying I'd have won them all", Bolt reveals that he failed to shine at the Athens Olympics in 2004 because he "wasn't interested".
Bolt, then 18, was knocked out in his heat of the 200m, running a time of only 21.05sec – nearly two seconds slower than his current world record of 19.19.
He wrote: "I didn't have the heart for it.
"I could have got in to the first four and reached the next round but I wasn't interested.
"I was in fifth place approaching the finish and could have got past the athlete ahead of me, but I didn't bother.
"I returned to Jamaica deflated, to a wall of criticism.
"They were cussing me and looking for other reasons for my failure.
"The talk was that I was going out too much and wasn't dedicated enough."
The disappointment led to Bolt joining coach Glen Mills, who has transformed his fortunes and made him one of the world's biggest stars.
Bolt wrote: "He understands I'm lazy and that I might miss training.
"He does not get mad with me.
"If I'm absent from more than one day's training he will be ringing me.
"When he says buckle down, I will, even if that means no partying for a month.
"Jamaica is the type of society where everything can be done tomorrow and I'm as guilty as the rest.
"I love the place and the people – even though they gave me a lot of grief when I was younger.
"Even as late as 2007, Jamaicans were having serious doubts about me.
"They questioned why I hadn't made the progress I should have since winning the World Juniors aged 15 five years earlier.
"Every year I'd start well then fade away and it was said that I'd never make it to the very top.
"There were even claims I'd been paid to pull up at the World Championships in Helsinki in 2005."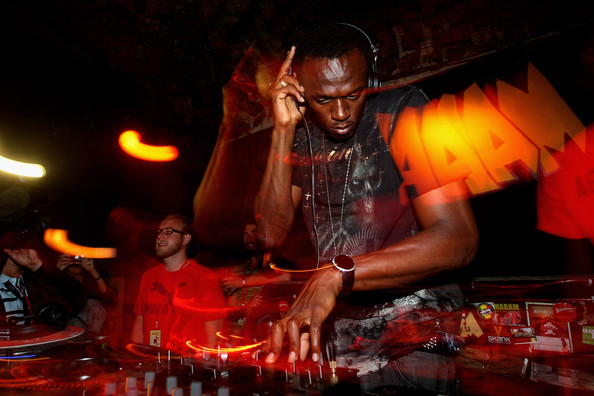 Bolt finished last in the final in the Finnish capital in a time of 26.27 following an injury suffered in the final, which was won by America's Justin Gatlin, who was later to be banned after testing positive for banned performance-enhancing drugs.
That defeat led to a change in Bolt's attitude.
He wrote: "At the time I felt bad about letting people down but, whereas in the past my priorities were about pleasing the public, they slowly became about putting myself first."
It led to Bolt finishing runner-up in the 200m at the 2007 World Championships in Osaka, which laid the platform for his atonishing performances at the Beijing Olympics where he won gold medals in the 100m, 200m and 4x100m relay.
Check back for more on Usain Bolt's book…