A representative for rapper Kid Cudi has confirmed that former Bad Boy CEO Sean 'Diddy' Combs blew up his car in Paris.
Singer Cassie filed a lawsuit against her former long-time boyfriend Diddy on Thursday with some shocking allegations that he raped, beat, and sexually trafficked her for many years.
The details in the lawsuit are gruesome as she depicts the rapper as violent and coercing her to use drugs and sleep with male sex workers for his entertainment and imbuing constant fear in her while also keeping her under lockdown from friends, family, and anyone who could help her.
In paragraph 112 of the lawsuit, Cassie referenced an incident involving Kid Cudi, who she said was romantically interested in her.
According to Cassie, while she was out with Diddy during Paris Fashion Week, the rapper said "that he was going to blow up Kid Cud's car, and that he wanted to ensure that Kid Cudi was home with his friends when it happened."
The New York Times later said that a representative confirmed that the incident occurred. "This is all true," the representative said.
Diddy has denied the lawsuit, and his lawyer claims that Cassie tried to shake him down for $30 million to publish the details of their relationship in a book. However, his attorney says he reportedly refused and called the allegations spurious.
In the meantime, 50 Cent was among the celebrities who reacted to the lawsuit. "Damn brother love, brother love, brother love, you out here looking CRAZY AS A MF LMAO," 50 wrote.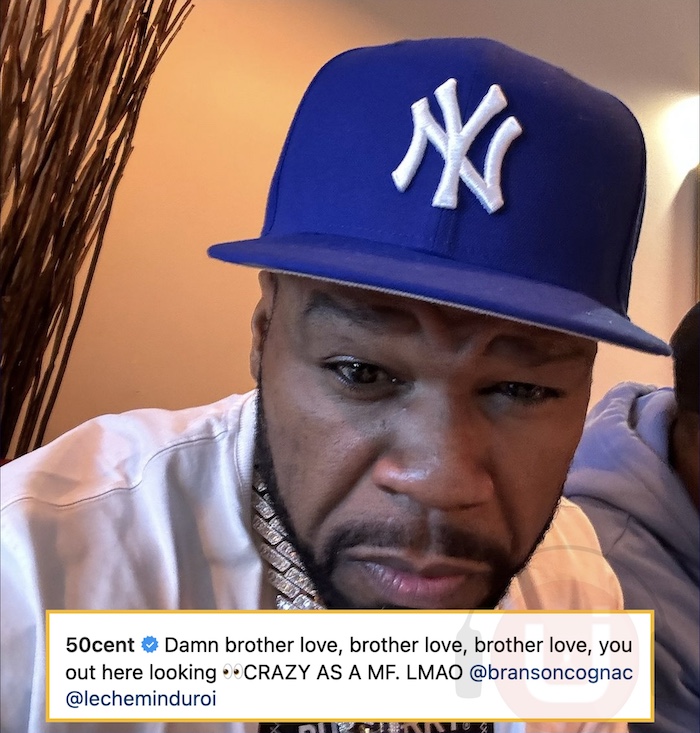 50 Cent's beef with Diddy is long documented as the two don't get along since he started dating Daphne Joy.
Others who reacted to the allegations are Aubrey O'Day, who wrote on Twitter, "I stay trying to tell y'all.."
"Been trying to tell y'all for years," she said, adding that she was sending prayers to Cassie.
His former artiste Dawn Richard also wrote on Twitter, "Praying for Cassie and her family for peace and healing. You are beautiful and brave."
In the meantime, Azealia Banks also shared that she knew of Cassie being sent on a three (3) week vacation to Hawaii after one of Diddy's alleged beatings.
"One time Diddy beat her up so bad he sent her on a 3 week 'vacation' to Hawaii just so no one would see or question how her face got like that. Another violent hip hop homosexual," Azealia reacted on her Instagram Stories.
As Diddy began to trend, many also brought up an interview by Yung Joc where he revealed that Diddy demanded that Cassie shave her head after he saw another woman sporting a bald head hairstyle.
"Whatever Sean wants I'm gonna do," Yung Joc said to Cassie after he questioned if she was going to comply with the weird request.
An interview also surfaced of his ex-girlfriend Gina Huynh, claiming in a past interview that Diddy allegedly punched her at the sides of her head and stomped her in the stomach repeatedly while they were on vacation in Miami.