The video allegedly showing the moment rapper A$AP Rocky shot his former friend A$AP Relli was played in court on Wednesday as the parties appeared for a probable cause hearing to see if the matter would go to trial.
A$AP Rocky is accused of shooting his former friend A$AP Relli two years ago during a dispute and has been charged with two counts of assault with a semiautomatic firearm. Rocky, whose real name is Rakim Mayers, was spotted in court alongside his attorneys as the prosecution played a surveillance video showing four men in a scuffle and the moment Relli was shot.
The rapper has pleaded not guilty in the felony case, but if he is convicted, he could be facing around 5-10 years in jail. According to Rolling Stone, the prosecutor played a soundless video taken from a nearby surveillance camera showing the scuffle between Relli, Rocky, and two others at Selma Ave. and Vista Del Mar Ave. in Hollywood, California, leading to Relli being shot.
The video is described as "grainy" and had to be enhanced to show the men, but the shooting was not caught on camera. However, it shows the moment a man said to be Rocky running away after the shooting, as claimed by Relli.
A$AP Relli, whose real name is Terell Ephron, also testified, noting that the video was blurry, but he recognized the four men. During his testimony, he claimed that before the shooting, he and Rocky were not on good terms as they fell out due to Rocky not keeping a promise to pay for a friend's funeral.
On the day in question, he claims that he was ambushed by Rocky and the others after he sent several texts to Rocky bashing him.
"Don't ever forget who introduced you to this life," he said in a text message to Rocky, reminding him that he had introduced him to the A$AP group, which had started in high school, the LA Times reported.
However, Rocky's lawyer, Joe Tacopina, questioned Relli's story about a motive.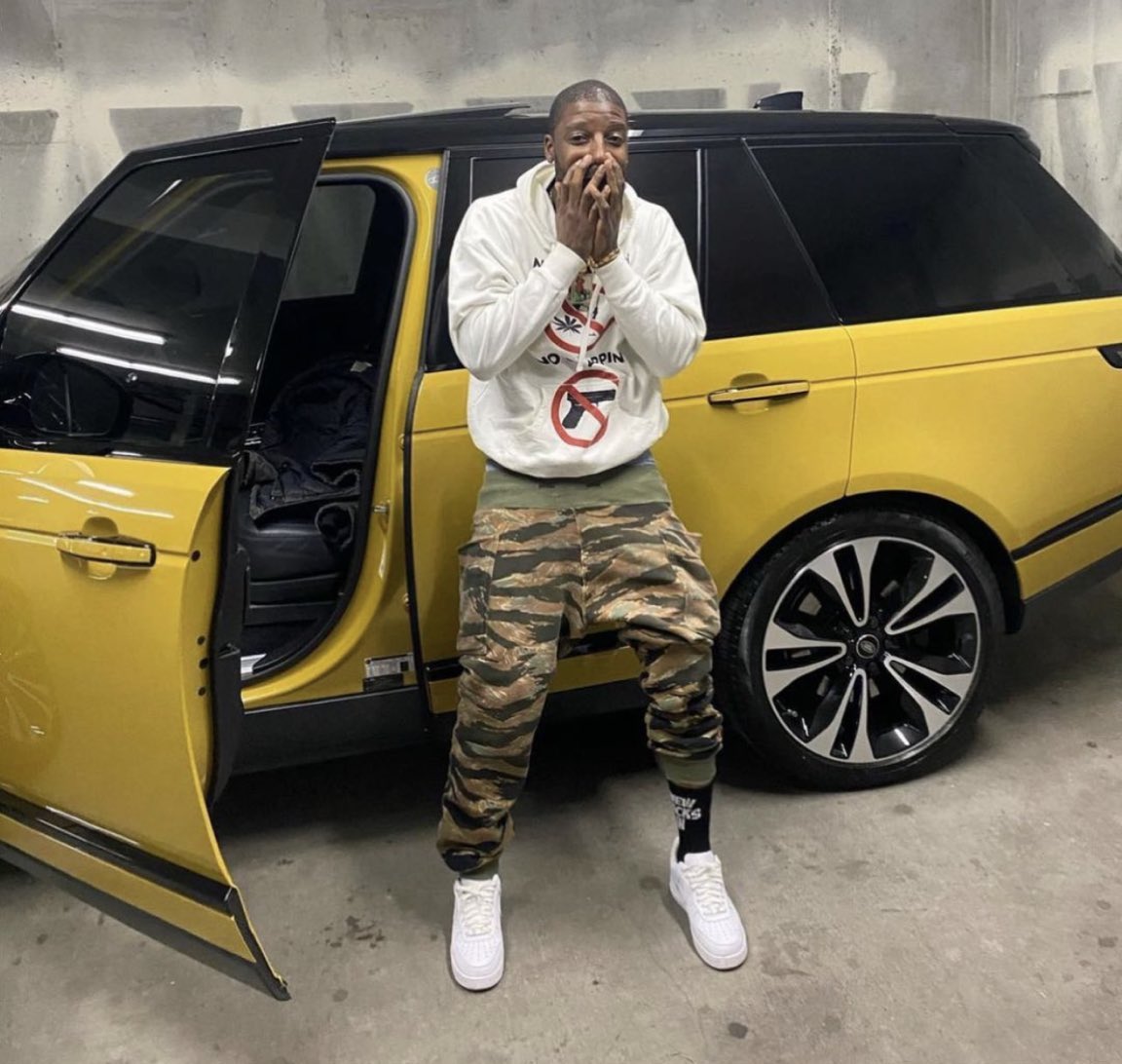 However, Relli reportedly insisted that he heard Rocky tell another group member, A$AP Bari (Jabari Shelton), "he'd beat me up, that I'm emotional."
Relli claims that despite all that, he agreed to meet up with Rocky on November 6, 2021, after Rocky reached out to talk "face to face." However, the rapper showed up with two men- Illijah Ulanger, also known as A$AP Illz, and Jamel Phillips, also known as A$AP Twelvyy.
The men got into a heated argument over Rocky neglecting members of the A$AP group, leading to Rocky allegedly threatening him.
"I'll kill you right now," Relli claims Rocky said to him.
"Shoot that sh*t. Why you brought a gun if you're not going to use it? You don't scare me," he said he told Rocky.
According to Relli, he told Rocky that "he failed everybody because nobody else was brave enough to say how they feel about this man…I wasn't doing anything physically. I was just so mad. It didn't sit well with me, and I wanted him to hear my side. I knew I was never going to see this man again," he said.
However, he said Rocky became angry and allegedly fired a shot that grazed his left hand before he fired "two or three more shots."
Tacopina, who has represented clients like Donald Trump, questioned why Relli went to the crime scene to pick up the spent shells and did not call 911 after he was hurt. He also revealed that he did not go to doctors right away and only received medical attention when he went back to New York.
In the meantime, Relli's text messages to Rocky after the shooting were admitted as evidence.
In one, he said, "U should've killed me," and added in another, "I dead loved ur dumb ass…Y'all n****s set me up u try to take me from my daughter."
Rocky also replied to the texts, denying knowledge of the claims.
"Rel wtf why u telling people I shot at you," one text read while another said, "Stop making sh*t up rell." In another, he wrote, "Now u tryna extort n****s talking bout i shot u n shot u 4 times…all types of nonsense. Call the police… you weirdo."
Rocky's lawyer also called Relli's case a "shake down" as he also referenced a similar civil suit filed last year.
"Did you ever ask any of Rocky's friends or associates or managers to pay you millions of dollars to make the criminal case disappear?" Tacopina questioned Relli, to which he answered- "no."
In the meantime, the hearing was adjourned to Nov. 20.
As for Relli, he posted a few screenshots exposing the harassment he has been receiving over his choice to report Rocky and shared that he had PTSD.
"@Relli_boss why you went to the police," one story read while another said, "this rat a$$ told on rocky f**king rat."
Addressing the posts, Relli said, "Just cause I seem better don't mean I am. I'm still struck by what happen ptsd ain't a joke."