Cedella Marley is set to release her new children's book later this month inspired by her father, Bob Marley's classic "Is This Love."
Cedella Marley is the CEO of the Bob Marley Group of Companies, which includes Tuff Gong International, Bob's label, and has been the glue that keeps everything Marley together. Not only is she a talented singer/songwriter and businesswoman, but also a writer and philanthropist. Urban Islandz previously reported that she is the driving force behind Jamaica's women's football team, Reggae Girlz, success in going to the World Cup.
Now Cedella has channeled some of her focus into a new children's book called Is This Love?, inspired by one of Bob Marley's most popular singles.
I am overjoyed to share that my newest book, 'Is This Love?' will be published on November 21st [green heart emoji]. For me, 'Is This Love?' is more than just a book; it's a vibrant and imaginative tribute to the timeless love that binds families together," she announced on IG. "It delivers a sweet and meaningful message – that the cherished moments with our loved ones are the true treasures of life."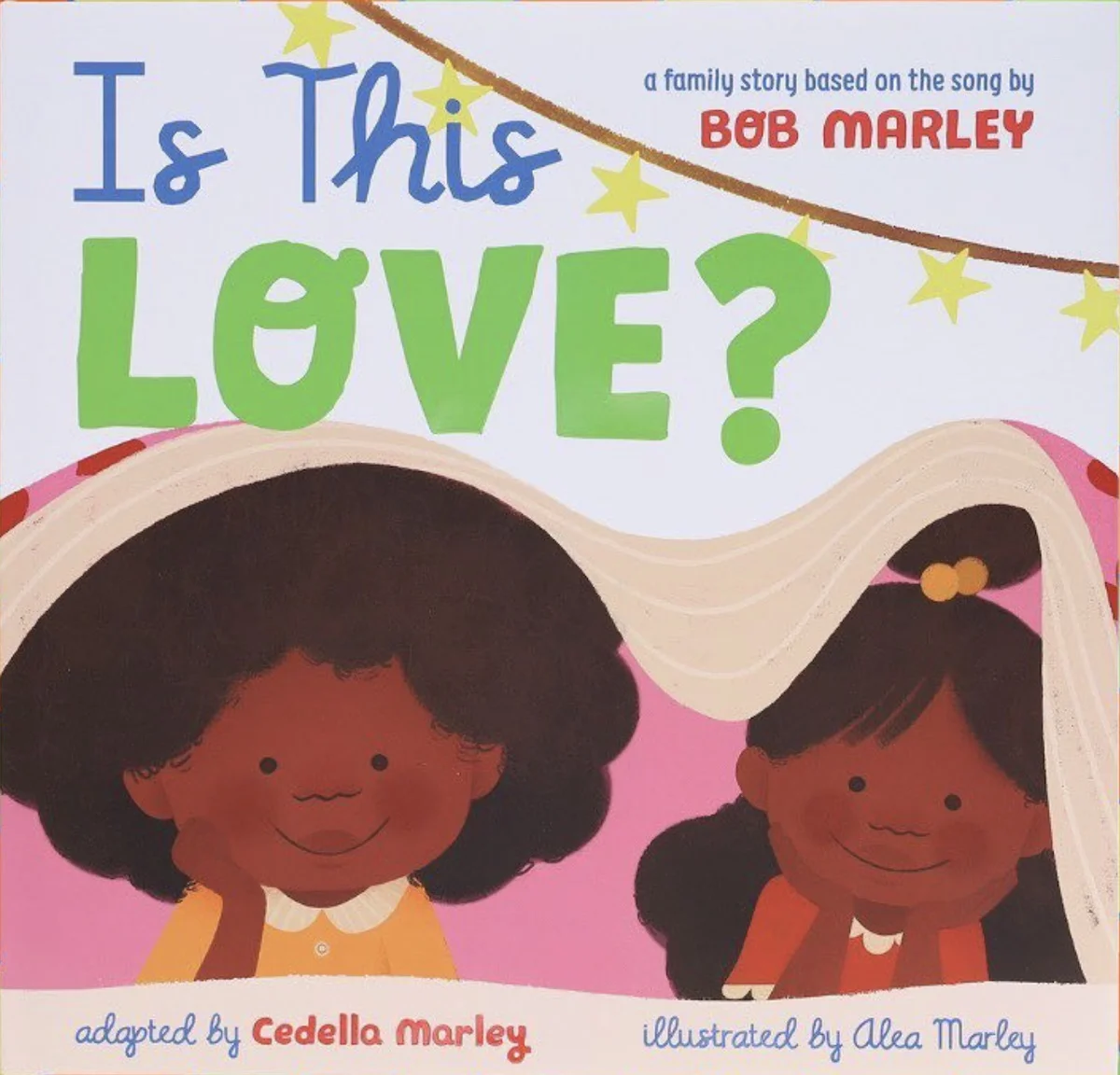 The book chronicles the love shared between two sisters. Cedella has authored other children's books, including Marley and the Family Band, which was released last year. She also released 56 Thoughts from 56 Hope Road: The Sayings and Psalms of Bob Marley, Bringing Hands-On Compassion To A Love-Starved World, and the vegan recipe book Cooking With Herb (75 Recipes For The Marley Natural Lifestyle). Her brother Ziggy Marley also released his own children's book.
Bob Marley's song "Is This Love" was featured on the album Kaya, released in 1978 by Bob Marley And Wailers'. The music video was filmed in London and features a 9-year-old Naomi Campbell, who herself is of Jamaican descent.
Fans have expressed their joy ahead of the book's release on November 21st. "My son and I love reading Get Up Stand Up.. it's one of his favorite books currently. Can't wait to get this one. Congratulations!" one person wrote. Another added, "What wonderful news! We have all the other books and love them."