Burna Boy shows off his recently acquired Rolls-Royce Dawn convertible while taking a dig at his haters.
The Nigerian singer has never been shy about his fleet of expensive exotic cars, which includes whips like Bugatti. Lamborghini Urus, and Rolls-Royce. There's no doubt he is incredibly proud of his musical accomplishments, but his whips are also among his favorite toys. Ever so often, he mentioned them in clapping back at his critics.
Earlier this week, Burna Boy shared a photo of himself beside his Rolls-Royce Dawn convertible. The exotic whip sports a white interior and a red metallic exterior. The Afrobeats star donned a pair of red Timberland boots with a red baseball cap, denim pants, and red and blue jersey to match his ride. A new Rolls-Royce Dawn has a starting MSRP of around US$360,000, which translates to roughly 286,200,000 Nigerian Naira.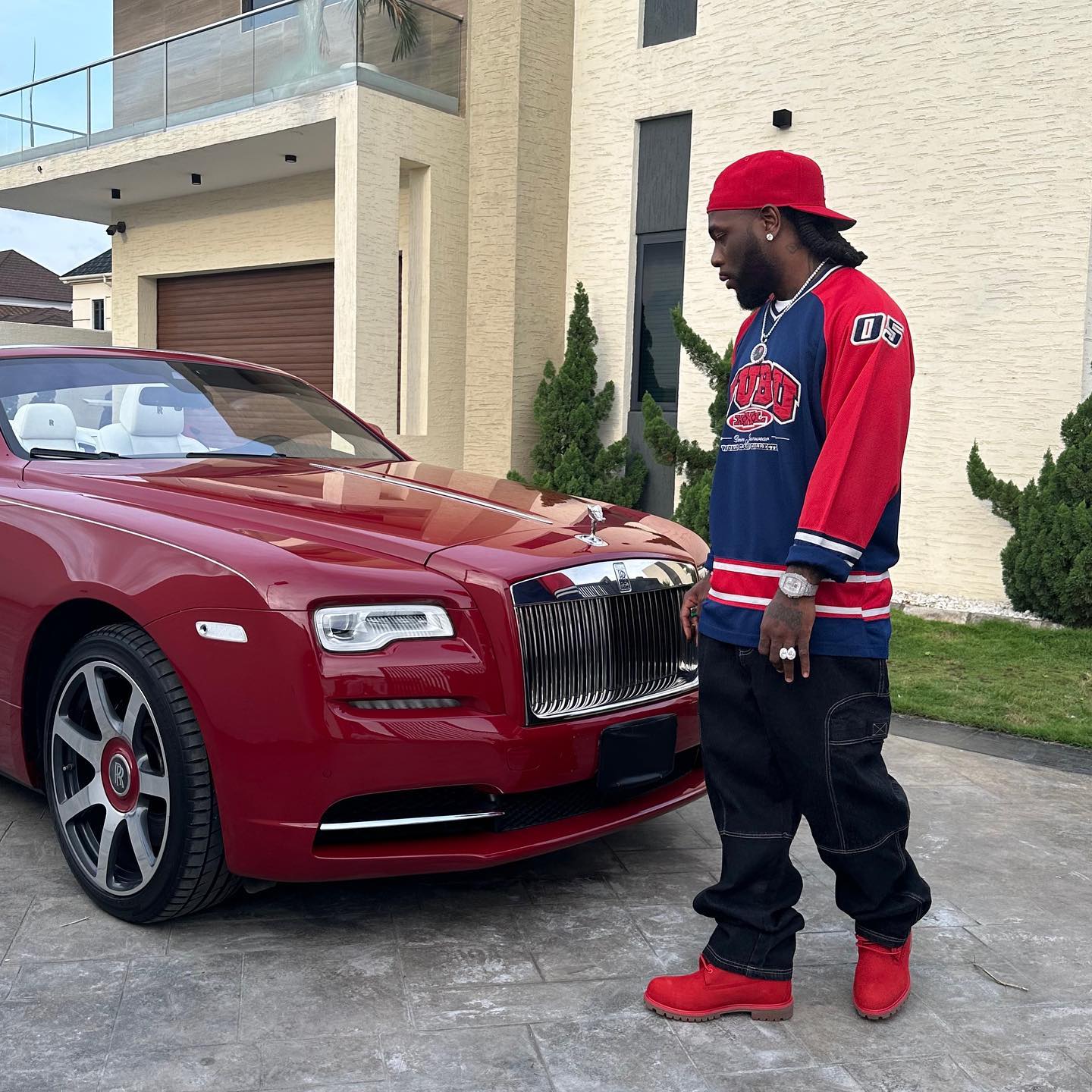 "To cut a long story short, DEY PLAY!" Burna tweeted.
In June this year, Burna Boy responds to Davido, calling him a "new cat" in Afrobeats by asking him, "What color is your Bugatti?" Of course, there is no beef between the two Afrobeats stars, but Burna Boy apparently took offense at his statement during an interview.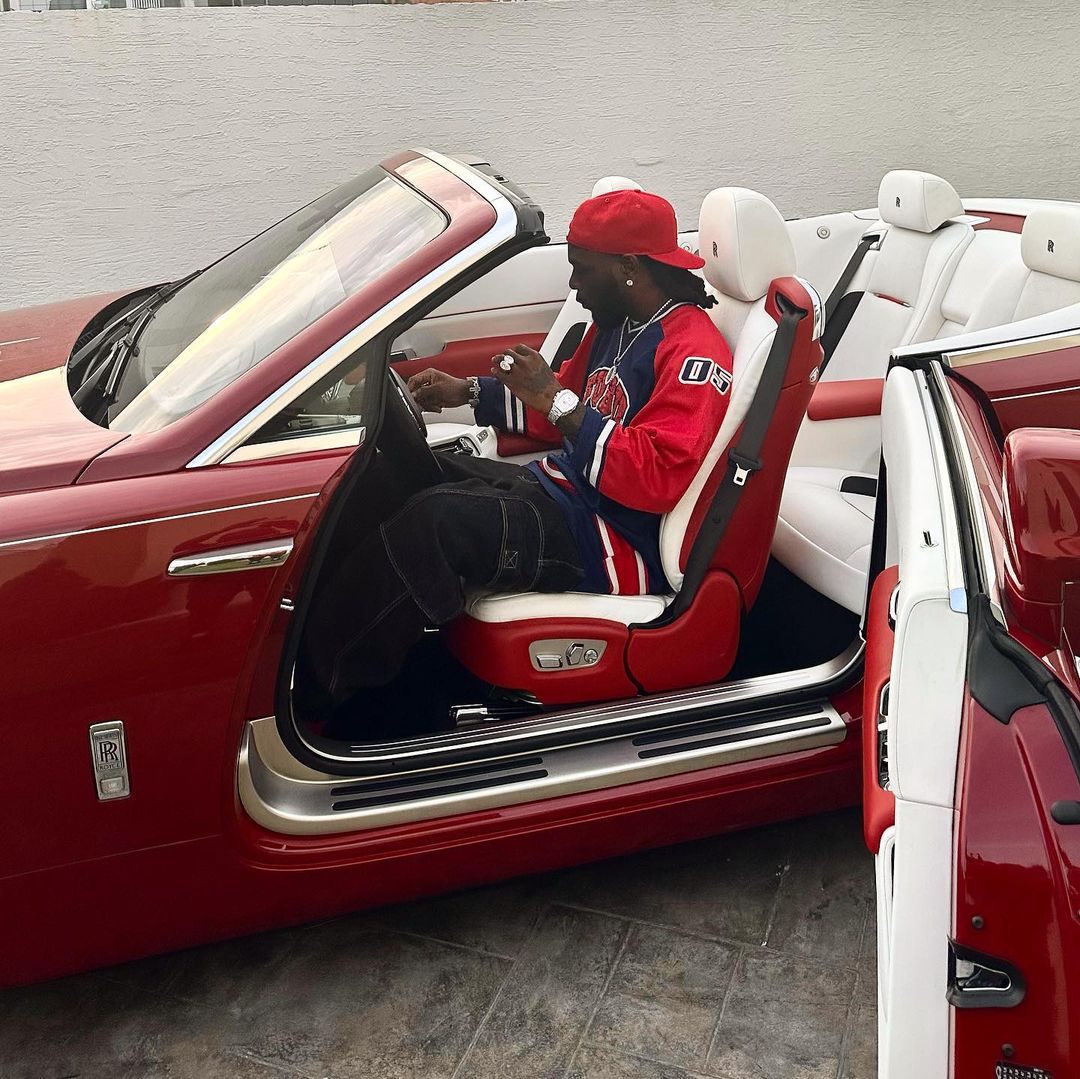 In the meantime, Burna Boy is getting ready to hit the road for the North American leg of his "I Told Them… Tour." The first show is set for November 3, 2023, at the BMO Stadium in Los Angeles. Burna will then pass through major US and Canadian cities like Seattle, Denver, Houston, Austin, Toronto, Chicago, Montreal, and more. The tour is set to climax with a big show in Atlanta at the State Farm Arena on March 9, 2024.
Burna Boy released his seventh studio album, I Told Them…, on August 25. The project sold 14,164 album-equivalent units in the first week of release to debut at No. 31 on the US Billboard 200 chart.